Please join CSW on Thursday, May 21, 2015 for a dinner meeting featuring Raleigh W. Parrott II, Chemist-Forensic Examiner for the Explosives Unit of the FBI Laboratory.
Mr. Parrott is currently a Chemist –Forensic Examiner for the FBI Laboratory in Quantico, VA.  His area of expertise is in the analysis of explosives and residues of explosive materials.
Mr. Parrott earned his M.S. in Chemistry from Illinois State University in 2007.  Upon graduation, he accepted a fellowship position with the Counterterrorism and Forensic Science Research Unit at the FBI Lab where he developed techniques to screen for biological threat agents and explosive materials.  After his research, he began processing improvised explosive devices (IEDs) for trace evidence and then later for the chemical analysis of explosives.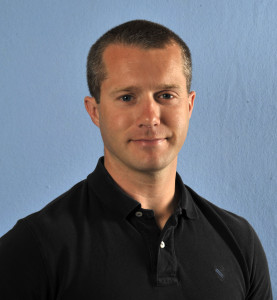 Mr. Parrott has been involved in the area of explosives and IEDs since 2008 and was qualified as a Forensic Examiner for the FBI Laboratory in 2011.  Since that time he has conducted thousands of examinations on explosives materials from IEDs around the world.  In 2013, he was deployed to Afghanistan as an explosives expert and assisted in the utility of explosives chemistry in their judicial system.  Earlier this year he gave his first testimony in Kenya and was further deployed there as an explosives expert to assist with cases and training.  He currently serves as the training coordinator for the Explosives Unit and has been the lead trainer for chemists in that unit since 2013.
Logistical details:
Date

: Thursday, May 21, 2015

Time

: 6:00pm social hour and check-in; 7:00 pm dinner; 8:00 pm speaker

Cost

: $27 (Members and Guests); $13 (Students)

Location

: Marvel Hall, ACS Hach Building, 1155 Sixteenth St. NW, Washington, DC 20036

Menu

: The meal will be a buffet provided by Sacrificial Lamb Wraps and Kebabs with chicken and vegetarian entrees, salad, rice, and dessert. Assorted beverages will also be provided.

Dinner only option

: You may attend the talk only, but reservations are appreciated.

To Attend

: RSVP by noon on Monday, May 18, 2015 to csw@acs.org or by phone at 202-659-2650. Please provide the names in your party when you RSVP. The public is invited to attend. Those who make a reservation, but are unable to attend, should send a check for the cost of their meal to the CSW office.
Presentation abstract:
Explosives: Where Intimacy Matters
Explosives have been around for thousands of years, and thus their chemistry as well.  The applications and utility of explosives have helped to shape our world in both good and destructive ways.  While simple chemistry can be utilized in the production of explosives, their effects and behaviors are still being tested today.  This presentation will explain the basic concepts of the chemistry of explosives, the nature of some of their properties, some of the explosive threats that face our world today and how science is combating those threats.
---
Photo credits:
Speaker photo provided by Mr. Parrott