Sara Orski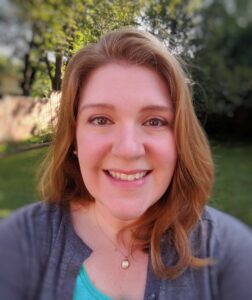 Dr. Sara Orski is the Editor-in-Chief of The Capital Chemist and serves as the chair of the CSW Publications Committee. She is a Councilor on the CSW Board of Managers, as well as a member of the Committee on Environmental Improvements, a national governance committee of ACS.
Dr. Orski is currently a Research Chemist at The National Institute of Standards and Technology (NIST), part of the U.S. Department of Commerce. She works in the Materials Science and Engineering Division and her work focuses on design of model materials to understand quantiative stucture-property relationships in commercially-relevant polymers.  Dr. Orski's project also has efforts to development measurement methods for better understanding of plastic waste degradation in the environment and by catalysis. Previously, she was a 2011-2013 NRC Postdoctoral Fellow at NIST.
She holds a doctorate in chemistry from the University of Georgia, where her research focused on developing polymer thin films with easily functionalizable chemistry for sensor applications. Sara earned a bachelor's degree in chemistry from The College of William and Mary.