By Raina Robeva, Professor of Mathematical Sciences, Sweet Briar College
Surreal. That's the word that best describes our life on the Sweet Briar campus for the last ten weeks.
Imagine a community sobbing with grief and disbelief on one day, then turning sorrow into action on the next. Imagine professors calling rival institutions with requests to transfer their students, and alumnae going through contact network lists to secure new jobs for their one-time teachers. Imagine their efforts to stay focused on academics with protest rallies, media coverage, and ongoing court battles as constant distraction. Imagine faculty members struggling with the guilt of finding new jobs while their friends and colleagues still have no place to go. Imagine students maturing by a decade overnight.
Much has been written about this in the press already. Some media outlets have shown compassion, others have remained neutral, yet others have been outright hostile: This is how a market economy works, people. Grow up and stop obsessing over a tiny imploding college in Central Virginia. And why would we care about Sweet Briar anyway? Many articles have recounted the feeling of shock and disbelief that fell upon the Sweet Briar community on March 3rd. The skies were overcast, the day was dark, the snow on the ground had frozen into crusty layers—Edgar Allan Poe would have loved the setup. He could have written it as a frightening tale about anger and urge for revenge, a tale about seeking justice in a tragically misguided way. But I would rather think of it as a tale of celebration and triumph—the story of a 114-year old institution succeeding in its mission in a spectacular way.
March 4th was difficult. Some classes were canceled; mine went on as scheduled, but many students were absent. With three days to the start of spring break, many of them later told me, Sorry, I just had to go home. And it made perfect sense. The mood was funereal—not like parting with a loved one at the end of a long, full life, but like having to come to terms with a tragic and fully preventable loss. If only we'd known. If only we'd been asked to help. If only we'd been given a chance.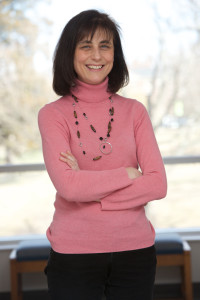 And then, all of a sudden, the emails started coming. The tweets and blog posts started mounting. Alumnae—young and old, both frequent contacts and those whom we barely remembered—they all came in droves, bearing one simple message for those who had given up and thrown in the towel: Not if we can help it.
Fundraising efforts began that same day. Alumnae founded Saving Sweet Briar, Inc., an organization dedicated to keeping Sweet Briar open. Financial experts and legal counsel were retained, plans for the academic future of the institution began to take shape (it was named SBC 2.0). Everyone was invited: to listen and discuss; to contribute their expertise, money, time, or ideas; to help protect something worth protecting; to lead and provide stewardship where the President and the Board of Directors had failed in their duties. The Sweet Briar Vixens had been called to action, and they weren't going to go down without a fight.
I have spent nineteen years of my professional life at Sweet Briar, and I have been proud of my students countless times. In the department, we keep a record of those completing prestigious graduate programs and employment. We follow their progress and stay in touch. We boast about their achievements at public events, drawing lines between their success and the excellent liberal arts education they received at Sweet Briar. Their stories motivate current and future students. None of this is surprising.
What did surprise me—the silver lining on this otherwise heartbreaking story—is that I had the chance to see how successful and confident all of my former students have become. Students have returned five, ten, fifteen years after I last saw them. Girls who struggled academically, who seemed unprepared to enter the world, about whom I had wondered, with concern, after graduation—those girls came back as confident professionals, engaged parents, and committed alumnae. I needn't ever have worried.
Their reasons for returning to Sweet Briar varied. Some wanted more information about the situation and how to help. Some came to talk with students and faculty about transfers and job opportunities, should we lose the fight. Some came simply to say hello, to tell us about the intervening years and show us pictures of the children. No matter why they came, they all had a story about how Sweet Briar had taught them to persevere, and to never take a no for an answer. During their time on campus, they had all learned never to concede an argument simply because their opponent held a position of authority.
After the news of the closure, no two days were alike. One Friday afternoon, hundreds of long-stem pink roses were delivered to the grounds; alumnae handing one to every student and professor. They wanted us to know we were loved. People I had never met before gave me hugs and told me how much the institution meant to them.
Saving Sweet Briar is like a second full time job, they said. We haven't slept much lately and our houses need serious cleaning, but there is nothing as important right now as saving our home. We won't rest until it's done. During exams, ice-cream and taco trucks arrived on campus to comfort students, faculty, and staff—no charge. A network called Alumnae Angels is helping students who need financial assistance with the transfer process. Husbands, kids, faculty, current students, and parents have joined the fight at all levels. Activities have spanned a full spectrum: from legal challenges, to investigative journalism, to political wrangling with Virginia's Attorney General, to Starbucks fundraisers, to children's drawings of foxes in pearls hashtagged #SaveSweetBriar across every channel of social media. Surreal.
About six weeks in, I attended a meeting of the Maryland-District of Columbia-Virginia section of the Mathematical Association of America. Everybody knew of Sweet Briar's announced closing. Many colleagues came to offer words of comfort, to ask if there was any way to provide help. They came to me in a truly difficult time, and I will forever cherish those expressions of genuine friendship, of honest concern. But I couldn't help feeling like a victim of a natural disaster who, weeks after a hurricane had destroyed my home, still hadn't processed the loss. Everyone outside of Sweet Briar had their electricity and their Wi-Fi back; they had forgotten there'd ever been a hurricane. As I summarized the latest in Sweet Briar's legal proceedings, one colleague looked at me in disbelief and asked flatly, as though of someone deluded, Where would your students be coming from? Who would want to send their kids to a college like that? My protests that the closure was unjustified didn't matter; she was simply stating the obvious: Sweet Briar was dead and it was time for us to move on. Delusional or not, our alumnae hold tight to their rallying cry: Not if we can help it.
Every year, the thousands of colleges and universities around the country take time to evaluate their goals, their programs, their mission. Some schools are more serious in carrying this exercises out than others, but every single one must perform some self-reflection to secure its continued accreditation. Goals must be tied to mission statements, and each goal must have an established measure and a standard for success. It is all very academic. Measuring success in "real life" after graduation is elusive, and we try to use our figures as proxies. But then, once in a hundred and fourteen years, when a tragedy strikes, we get a true chance to see how an institution's mission and standards have shaped the lives of its graduates. This situation right here? This is the real deal.
Part of Sweet Briar's stated mission is to prepare women "… to become active learners, to reason clearly, to speak and write persuasively, and to lead with integrity." In the past few weeks, we have seen our alumnae do all of this in real time. They have educated themselves on legal and financial issues, often far away from their professional fields of expertise; they have questioned an administrative act executed hastily by the Board of Directors and provided viable alternatives; they have given interviews and written countless pieces for the press and on social media; and they have exhibited a level of leadership and integrity that has attracted national attention and done us proud at home. When they heard their alma mater was in danger, they ran instinctively to save her. Had they hired consultants, as the Board did, they would have likely told them that the #SaveSweetBriar efforts were naïve. After all, only twelve of all living alumnae were known to have the capacity of giving a million or more over a lifetime. Instead, in their naïveté, and in only ten short weeks, alumnae have raised over $1M in cash and over $14M in pledges for the next five years, well on their way to meeting a goal of $20M by the end of June. Most amazingly, the alumnae have done this without access to any official donor rolls, which the administration has staunchly refused to provide. Imagine if these women had been called to action sooner.
So here is my point. If a College means so much to its alumnae, it must have done something right. We must have done something right. It must be a place where the mission statement is not just some empty words on a plaque, but rather the front end to an academic plan that inspires action and ensures success. It must be a vibrant place that challenges its students to think for themselves, take action, and fight for their convictions. A place that empowers women to stand for what's right with a furious resolve.
Who would want to send their kid to a college like that? If my daughter were considering colleges right now, I would very much encourage her to consider a school that so many would fight so fiercely to save. And something tells me there will be other parents out there thinking the same way.
#SaveSweetBriar
Click here to read other articles in our Stories from Sweet Briar series.
---
Raina Robeva holds a Ph.D. in Mathematics from the University of Virginia and is a Professor in the Department of Mathematical Sciences at Sweet Briar College, where she has taught since 1996. Her research interests span a wide range of topics including systems biology, the theory and applications of random processes and fields, and mathematical modeling for biology and the biomedical sciences. Robeva has written numerous peer-reviewed papers and book chapters and is the lead author/editor of four books published by Academic Press: An Invitation to Biomathematics (2008), Laboratory Manual of Biomathematics (2008), Mathematical Concepts and Methods in Modern Biology (2013), and Algebraic and Discrete Mathematical Methods for Modern Biology (2015). She is the Founding Editor and Specialty Chief Editor of the journal Frontiers in Systems Biology, Past-Chair of the Special Interest Group of the Mathematical Association of America on Mathematical and Computational Biology (BIO SIGMAA), and Chair of the Advisory Board of the National Institute for Mathematical and Biological Synthesis. In 2014, Robeva received the Outstanding Faculty Award of the State Council of Higher Education for Virginia- the Commonwealth's highest honor for faculty at Virginia's public and private colleges and universities in recognition of superior accomplishments in teaching, research, and public service. Raina Robeva can be reached here.
Cover photo credit: Copyright Sweet Briar College. Photo by Meridith De Avila Khan.
---
If you are a student, faculty, staff member, or alumni of Sweet Briar and are interested in writing about your experience, we would love to hear your stories as well. Email us at [email protected].