Date: Thursday, May 26, 2016
Time: 6:00 p.m. Check-in/Social Hour
6:30 p.m. Dinner
7:15 p.m. Presentation
Cost: $20 (Members and Guests)/$10 (Students)
Location: ACS Headquarters, Marvel Hall
1155 16th Street, N.W., Washington, DC
Menu: Meal will be catered by Purple Onion, serving lemon and herb roasted fresh-cut chicken, orzo "risotto" with fresh herbs, broccoli florets with fresh red peppers, and assorted cookies.
Vegetarian option: roasted vegan vegetable salad.
RSVP by noon on Tuesday, May 24, to csw@acs.org or by voicemail at 202-659-2650. Please provide the names in your party when you RSVP and let us know if you want the vegetarian option.  The public is invited to attend. You may attend the talk only, but reservations are appreciated. Those who make a reservation, but are unable to attend, should send a check for the cost of their meal to the CSW office.
If you need any further information or would like to make a reservation, please contact the CSW office by email at csw@acs.org or by voicemail at 202-659-2650.
Parking: Parking is available in nearby commercial parking garages. Please be aware that garage closing times vary. Parking is also available on the street after 6:30 p.m., but be aware that most parking meters are in effect until 10:00 p.m. and may be limited to 2 hours. You should check the individual meters for details and payment methods as some are no longer coin-operated.
Metro:  Blue/Orange/Silver Line: McPherson Square or Farragut West. Red Line: Farragut North.
May CSW Member Meeting – Chemistry, the Economy and Jobs
The May 26 CSW member meeting will feature a talk by and discussion with Dr. David Harwell, Assistant Director of Industry Member Programs at ACS, on the jobs situation for chemical professionals in the United States.  While Dr. Harwell's current duties seek to improve ACS offerings for members in the chemical industry, he has long been involved with employment and economic issues affecting all ACS members, including those in academia and government.  He notes that, "The availability of jobs in chemistry-related fields is dependent upon a few key industrial sectors, and how they fare in today's global economy.  This isn't your grandparents' economy."
BIOGRAPHY: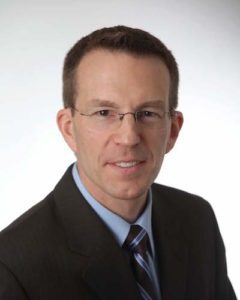 David Harwell is the Assistant Director of Industry Member Programs at the American
Chemical Society.    He currently serves as the staff liaison to the Board Committee on
Corporation Associates, the Multidisciplinary Program Planning Group, and the Presid-
ential Task force on U.S. Employment of Chemists.  He manages the ACS Heroes of
Chemistry awards program for industrial chemistry, and provides support to the ACS
Pharma Leaders Conference, the CTO Summit, and other industry roundtables at ACS.
Dr. Harwell graduated from Texas Tech University with both B.S. and Ph.D. degrees in  chemistry.  He was also awarded an Executive MBA from the University of Maryland.
Before coming to ACS, Dr. Harwell was a chemistry Professor at the University of Hawaii,
where he synthesized optoelectronic silicon nanoparticles.