CSW honored the 50, 60, and 70 year ACS members at its December 9th Meeting, held at Alfio's La Trattorio Restaurant in Chevy Chase, Maryland.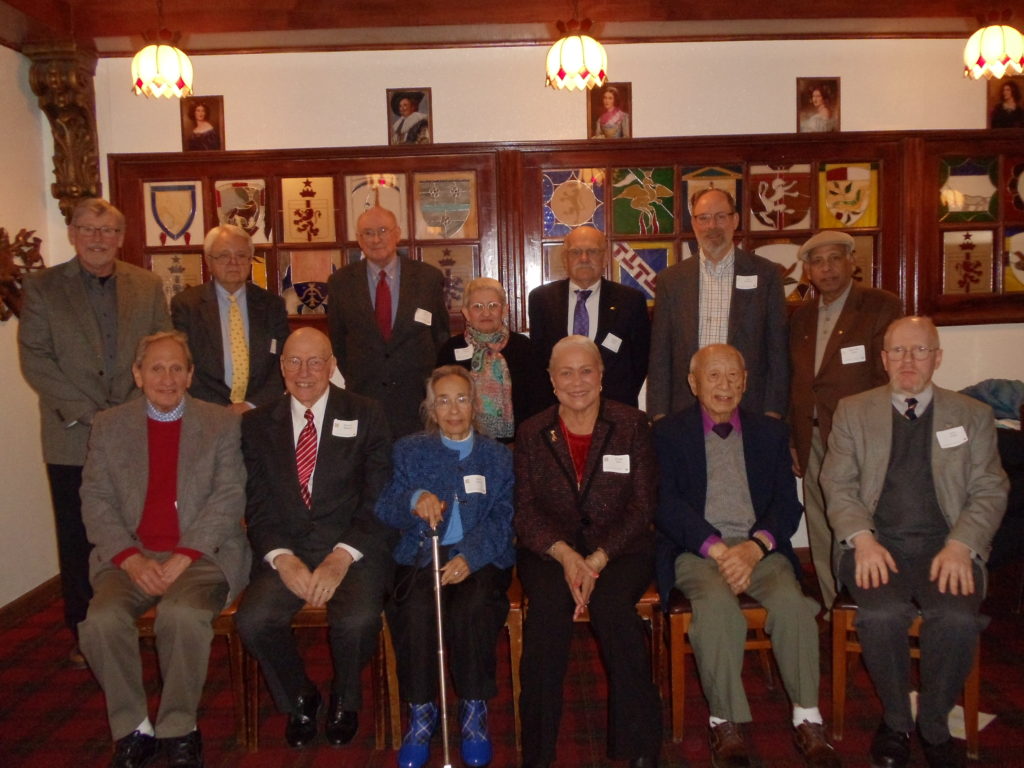 Honorees Celebrating 50 Years:
Dr. Adorjan Aszalos
Dr. Donald George Barnes
Dr. Donna K. F. Chandler
Dr. Laurence Chung Lung Chow
Dr. Patricia M. Dehmer
Mr. Howard L. Dobres
Dr. James E. Girard
Dr. Charles Tucker Helmes, Jr
Dr. Harry Steven Hertz
Dr. Donald Alvah Juckett
Dr. Nathan Jay Karch
Dr. James Robert Katzer
Dr. Charles Donald Kimble
Dr. William Hayes Kirchhoff
Dr. John Joseph Langone
Mr. G. William Lawrence
Dr. Harvey Alan Lazar
Dr. Eldon Edward Leutzinger
Mr. David Reynolds Lide, Jr
Dr. Arthur L. Lipman, Jr
Mr. Robert Bruce Mac Callum
Dr. Maurice M. Margulies
Dr. Cheryl Lee Marks
Dr. Victor Esteban Marquez
Dr. J. V. Martinez de Pinillos
Dr. Marjorie Malmberg Maryott
Mr. Howard Mc Clain, Jr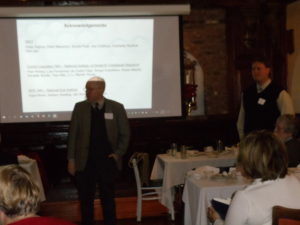 Mr. Richard Earl Meyers
Dr. Stanley Richard Milstein
Dr. Chien-Hua Niu
Dr. Roberta Richards Owens
Dr. Jacques B. J. Read
Mr. Paul Gary Richman
Dr. Badaruddin Shaikh
Dr. Edward Gerald Skolnik
Dr. Louis Sokoloff
Ms. Mary Wat Trucksess
Dr. Phillip Jeffrey Wakelyn
Dr. Steven C. Weiner
Dr. Patricia Ann White
Mr. Noel Frederick Whittaker
Dr. Lee Randall Zehner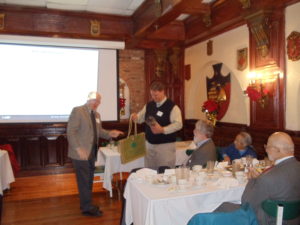 Honorees Celebrating 60 Years:
Dr. Joseph M. Antonucci
Mr. Herbert James Bahre
Dr. William Joseph Campbell
Dr. James E. Cassidy
Mr. James Herbert Krieger
Dr. Paul E. R. Nordquist,
Dr. Albert E. Pohland
Mr. Charles A. Rader
Mr. Norman E. Rawson
Mr. Arnold M. Rosenberg
Ms Elaine G. Shafrin
Dr. B. Vithal Shetty
Dr. Omega L. Silva
Dr. Maxine F. Singer
Mr. G. H. Edward Walden
Dr. James Wing
Mr. Ren Yeh
Honorees Celebrating 70 Years:
Mr. Luther C. Chien
Mr. Louis P. Domingues
Dr. David Firestone
Click here to view bios on each of our honored members!
Photo credits: Used with permission from Kim Morehouse.