If you are available to volunteer for the event below, contact Allison Aldridge at [email protected]
3rd Annual Spooky Science Expo
Saturday, October 5, 2019
3:00 pm – 6:00 pm
Watergate at Landmark Terrace Lounge
211 Yoakum Parkway
Alexandria, VA 22304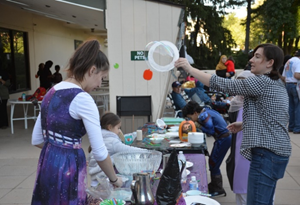 3rd Annual Spooky Science Expo
The Watergate Youth Committee Science Club is a community organization that will be holding its third annual science event this year. This event will provide children with interactive demonstrations. This event celebrates the third anniversary for the club that meets the 2nd and 4th Friday of every month.
For more information, contect Zohreh Khoshnamak,
Watergate At Landmark, Science Club Chair and Youth Committee Member
[email protected]
(571) 421-6181
---
**CANCELLED**
The following event has been cancelled:
4th Annual DMV STEM Career Fair
Saturday, October 12, 2019
10:00 AM – 2:00 PM EDT
University of the District of Columbia- Student Center
4200 Connecticut Avenue Northwest
Washington, DC 20008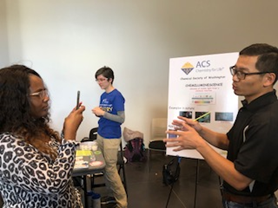 4th Annual DMV STEM Career Fair
This family-fun event will provide K-12 students an opportunity to explore STEM careers and meet and interact with professionals in the respective fields. This event is free and open to the public but pre-registration is strongly suggested; you can register for the event at https://www.eventbrite.com.
This is SEM Link's signature event through their Math and Science Career Academy, which is SEM Link's program that exposes students to STEM through hands-on activities, real-world applications and career exploration.