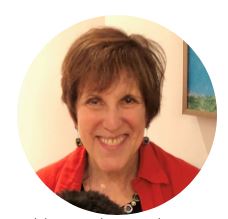 Industry Member Programs is pleased to feature Chemical Society of Washington member, Madeleine Jacobs, in the most recent issue of ACS Industry Matters.
Madeleine Jacobs was Executive Director and CEO of the American Chemical Society for more than 11 years, from January 2004 to February 2015. Jacobs served 10 years as Managing Editor (1993-95) and Editor-in-Chief (1995-2003) of Chemical and Engineering News (C&EN), where she also worked early in her career (1969-72).
After retiring from ACS, she was president of the Council of Scientific Society Presidents (2015-2016). Her career includes stints at the National Institute of Allergy and Infectious Diseases (1972-74), the National Institute of Standards and Technology (1974-79), and the Smithsonian Institution, where she was chief science writer (1979-87) and director of the Office of Public Affairs (1987-93).