To commemorate the 70th anniversary of the Manhattan Project, honor Manhattan Project veterans, and provide a preview of the new Manhattan Project National Historical Park, the Atomic Heritage Foundation is hosting events on Tuesday, June 2 and Wednesday, June 3, 2015. Both events will be open to the public and the press and will be held at the Carnegie Institution for Science, 1530 P Street, Northwest, Washington, DC, a few blocks from DuPont Circle.
A reunion for Manhattan Project veterans and their families will be held on Tuesday, June 2 beginning at 2:30 PM. The program will be a chance for Manhattan Project veterans to share their memories, followed by a reception. On Wednesday, June 3, 2015, a symposium will feature a discussion of the new park by officials from the Departments of Energy and Interior and sessions with veterans and experts talking about the Manhattan Project and its legacy for today. A full agenda of events is below.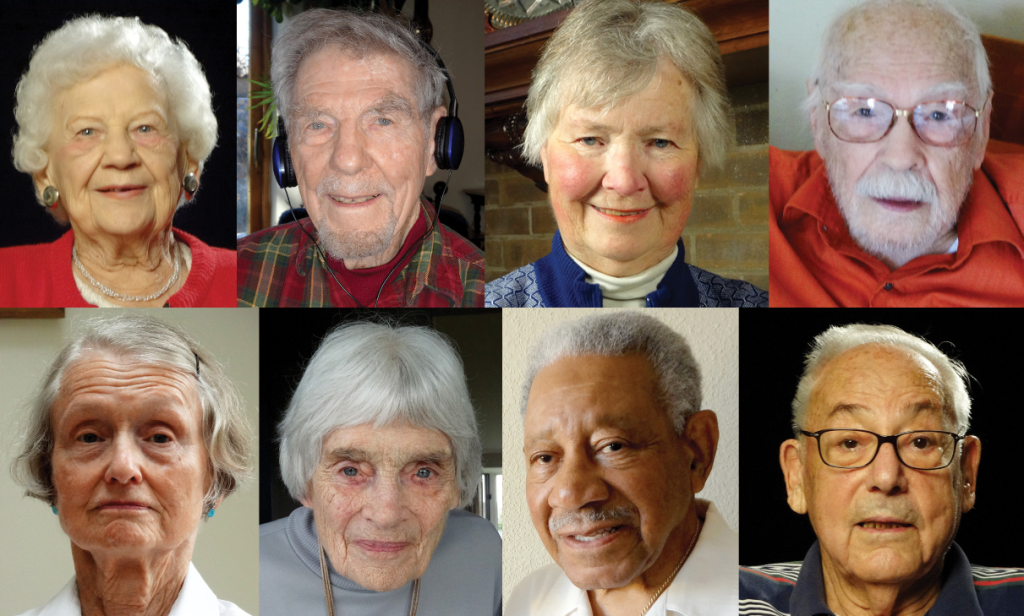 EVENT AGENDA
Tuesday, June 2, 2015 – Manhattan project: A Great Collaborative Effort
2:30 PM   Remembering the Manhattan Project
Moderated by Cindy Kelly, Manhattan Project veterans and their children will have a chance to share some highlights of their experiences.
5:30 PM   Reception
7:00 PM   Adjourn
Wednesday, June 3, 2015 – 70th Anniversary of the Manhattan Project
8:00 AM   Registration, Coffee and Continental Breakfast
9:00 AM   Welcome and Introductory Remarks
Welcome by Cindy Kelly. Introductory remarks by Richard Rhodes and Lt. General Thomas Bostick, U.S. Army Chief of Engineers and Commanding General (invited).
9:45 AM   Preview of the Manhattan Project National Historical Park
Senator Martin Heinrich will talk about the Manhattan Project National Historical Park with units at Los Alamos, NM, Oak Ridge, TN and Hanford, WA.
Patrick Gregerson, Chief of Planning for the National Park Service, and Jaime Shimek, Deputy Assistant Secretary for Senate Affairs for the Department of Energy, will talk about implementing the new Manhattan Project National Historical Park.
10:45 AM   Break
11:00 AM   A Crucible for Innovation.
Historian Alex Wellerstein will lead a panel on the Manhattan Project as a crucible for innovation, with over 6,500 patented inventions in less than three years. Manhattan Project veterans Jim Schoke, Benjamin Bederson, and Norman Brown will be invited to talk about their experiences.
12:00 PM   Lunch
1:00 PM   Girls of the Manhattan Project.
Denise Kiernan, author of "The Girls of Atomic City" will lead a panel of women in the Manhattan Project talking about their roles and reflecting on what the Manhattan Project has meant for their lives. Invited will be Lilli Hornig, Rosemary Lane and Isabella Karle.
2:00 PM   Espionage and the Manhattan Project.
Robert Norris will talk about how General Groves introduced an intelligence revolution that took security measures to unprecedented heights, with new intelligence, counterintelligence and surveillance programs. Manhattan Project veterans Ben Bederson, Lilli Hornig and Jim Schoke will be invited to share their recollections of Klaus Fuchs, Ted Hall and David Greenglass and George Koval. How did these four spies escape detection?
3:00 PM   Break.
3:15 PM   Remembering Groves and Oppenheimer.
General Leslie R. Groves and J. Robert Oppenheimer's biographers, Robert S. Norris and co- authors Kai Bird and Martin Sherwin, will be invited to talk about why was each man indispensable to the Manhattan Project's success. Charlie Oppenheimer will be invited to add more personal comments about his grandfather.
4:15 PM   Closing Remarks.
Richard Rhodes, Pulitzer Prize-winning author of The Making of the Atomic Bomb, will reflect upon the Manhattan Project and the importance of preserving and learning from this history.
5:00 PM   Close
---
Cover photo credit: U.S. Department of Energy