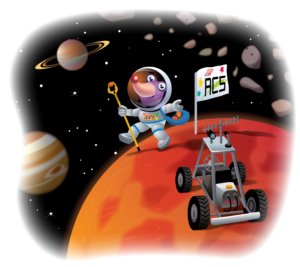 Chemistry Day at the Smithsonian National Air & Space Museum
600 Independence Ave SW, Washington, DC 20560
Tuesday, October 23 (Mole Day!)
10 a.m. – 3 p.m. (volunteer hours 9 a.m. – 4 p.m.)
ACS is taking over Smithsonian's National Air & Space Museum for a full day of hands-on activities, speakers, and stage demonstrations to teach museumgoers and middle school students about the importance of chemistry, all in the name of National Chemistry Week and this year's theme "Chemistry is Out of This World". Are you interested in running hands-on activities or distributing giveaway bags? If so, you can sign up to volunteer using this online form. Questions, contact [email protected].