Join us for a luncheon to honor CSW's Members of 50, 60, and 70 years.
The featured speaker will be Lois Ann Beaver, FDA, Retired, who will present, "Chemists Work To Avert Opioid Tragedies."
Speaker: Lois Ann Beaver, FDA, Retired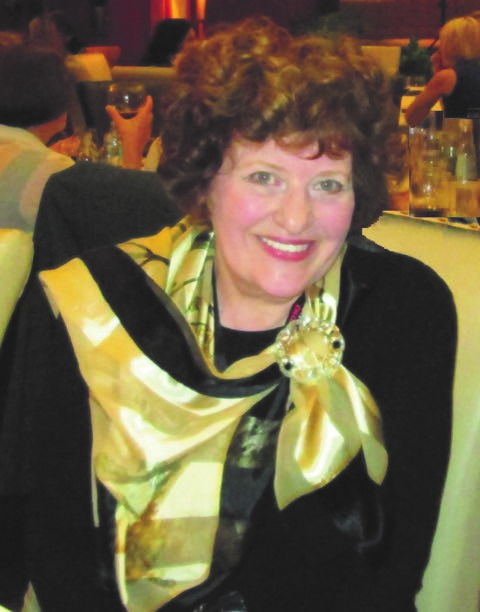 Presentation Title: "Chemists Work To Avert Opioid Tragedies"
Biography
After obtaining a BS in Chemistry and in Mathematics at Rosary Hill (now Daemen) College in Buffalo she began a multi-decade career with the U.S. Food and Drug Administration that included graduate studies in Chemistry and International Law at Georgetown University. Lois Ann Beaver continues to focus on separation science, and analytical chemistry in the biopharmaceutical area. While working in the FDA's Office of the Commissioner, she served on the FDA Pharmaceutical Quality Council that conceived and developed quality by design; led activity for FDA's joining the international Pharmaceutical Inspection Cooperation Scheme; worked as liaison with international organizations such as the European Commission, and WHO; managed the export program for unapproved pharmaceuticals, was associate director for international harmonization working on activities such as the International Conference on Harmonization…Pharmaceuticals (ICH); was US coordinator for Veterinary ICH; delegate to the APEC, (Asia Pacific Economic Cooperation) Life Sciences Innovation Forum. Lois also led international projects on anti-counterfeiting of medical products and good manufacturing practices in emerging countries and established a pharmaceutical information center in Cairo. In addition, along with a colleague, she founded an instrument company, managed it for 10 years and achieved 12 patents.

Currently Lois is an Emeritus Member of ACS and is a Board Member of the Washington Chromatography Discussion Group, the Potomac River Jazz Club, and the Maryland Federation of NARFE (National Active and Retired Federal Employees). Also, she is on the organizing Committees of PREP 2020, (Preparative Chromatography) and HPLC 2020, (International Symposium on High Performance Liquid Phase Separations and Related Techniques).
Abstract
For centuries individuals have developed or modified products intended for human consumption. In those instances when the main driving factor is to gain money rather than to improve the human condition negative results become apparent. This is the case of the current opioid tragedies occurring in the United States.
Background on opioid related matters with a focus on developer chemists and chemists who assist in solving problems will be provided. Included will be an update of efforts to address the issues with Fentanyls that pose a global threat.
Meeting Details:
WHEN:    Saturday, December 14, 2019
11:30 a.m. Check-in
12:00 Noon Lunch
1:00 p.m. Presentation 
RSVP BY: Wednesday, December 11, 2019
[email protected] (preferred) or 202-659-2650 (voicemail)
please provide the name(s) in your party, including spelling
Space is limited and will be taken on a first come basis.
WHERE:   Alfio's La Trattorio Restaurant
                   4515 Willard Avenue – Chevy Chase, Maryland 20815
COST:  $0.00 Honorees with one guest
              $30.00 Members/Guests
              $15.00 Students / High School Teachers
~~~~~~~~~~~~~~~~
Menu
Choice of Entrée: Chicken, Veal, Flounder, or Eggplant
Served with: house salad, bread, beverage (coffee, tea or soft drinks), and dessert
Alcoholic beverages available for purchase