Join us on Thursday, January 9th, for the Chemical Society of Washington monthly dinner meeting.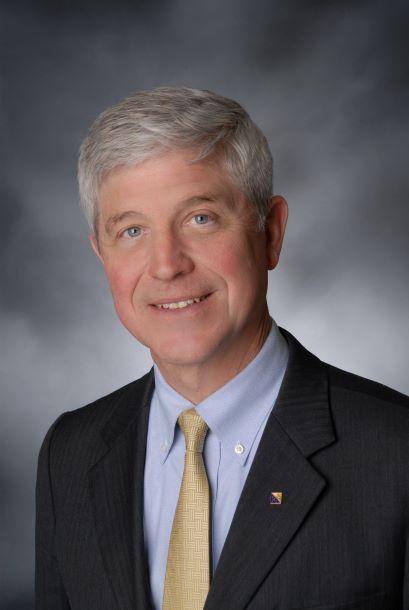 Thomas M. Connelly, Jr., Ph.D.
Executive Director and CEO
American Chemical Society
will present,
"ACS and the Future of Chemistry Professions"
Biography
Dr. Thomas Connelly is the Executive Director and CEO of the American Chemical Society. Prior to joining ACS, he served as Chief Science and Technology Officer, and then as Chief Innovation Officer, for the DuPont Company. In these roles, he was responsible for science and technology with special emphasis on polymer science, chemical process development and, later, bioprocessing for chemical synthesis and production. At DuPont, Connelly led R&D organizations and businesses while based in the US, Europe, and Asia. He graduated with highest honors from Princeton University with degrees in Chemical Engineering and Economics. As a Winston Churchill Scholar, he earned his doctorate in chemical engineering from the University of Cambridge. Connelly was elected to the National Academy of Engineering, and currently chairs the National Academies Advisory Committee on Earth and Life Studies. He has served in advisory roles to the U.S. Government and the Republic of Singapore.

Abstract
Dr. Connelly will present current developments within the American Chemical Society, with special emphasis on meeting the needs of chemical scientists across the global chemistry enterprise.
Meeting Logistics
Date: Thursday, January 9, 2020
Time: 6:00 p.m. Check-in/Social Hour
6:30 p.m. Dinner
7:00 p.m. Presentation
Location: ACS Headquarters – Marvel Hall
1155 16th St., N.W., Washington, DC

Menu: Meal will be catered by Fresh Connections Catering and will feature Mahi Mahi Veracruz (grilled Mahi Mahi with a mixture of peppers, onions, jalapenos, capers and tomatoes). Vegetarian Option: Cheese Manicotti with grilled vegetables. Sides include Spanish rice, tossed salad and Artisan bread. Dessert: Assorted cookies. Beverages will be provided.
Cost: $20 (Members and guests) / $10 (Students and High School Teachers)
RSVP by noon Tuesday, January 7, to csw@acs.org (preferred) or by phone (messages only: 202.659.2650). Please provide the names in your party as well as your contact information when you RSVP, and please advise if you wish to have the meat or vegetarian option. The public is invited to attend. You may attend the talk only, but reservations are appreciated. If you need any further information or would like to make a reservation, please contact the CSW office by email at csw@acs.org (preferred) or by voicemail at 202.659.2650.
Parking: Parking is available in nearby commercial parking garages. Please be aware that garage closing times vary. Parking is also available on the street after 6:30 pm, but be aware that most parking meters are in effect until 10:00 pm and may be limited to 2 hours. You should check the individual meters for details and payment methods as some are no longer coin-operated.
Metro: Blue/Orange/Silver Line: McPherson Square or Farragut West.
Red Line: Farragut North