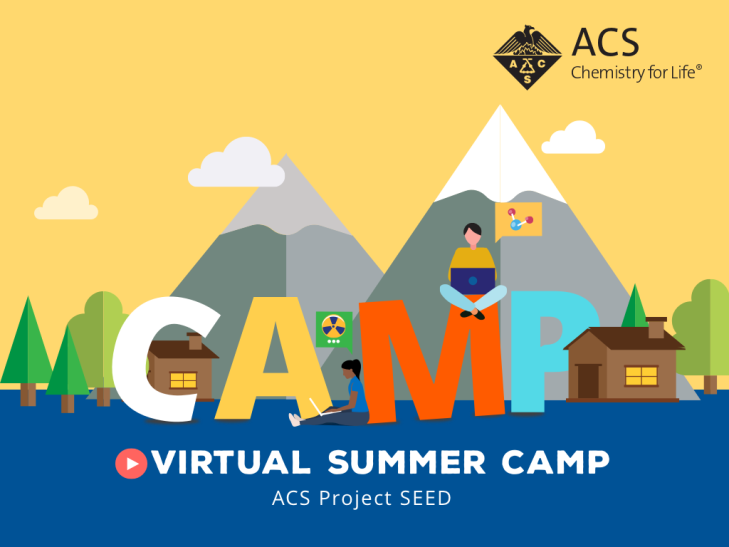 As mentioned in the last edition of Capital Chemist, in-person research was cancelled for Summer 2020, but that did not mean that students were left without a SEED program. A total of 291 students from across the country completed the program between July 1 to July 31, 2020.
SEED Fellows were organized into cabins of 8-10 students with two undergraduate students serving as Cabin Leaders. There were then 2 cabins organized into a Campsite. The students met at least twice a week in their cabins and once a week as a campsite. CSW members served as Camp Managers for three campsites: Camp Gamma was headed up by Wes Farrell (USNA) and Faye Rubinson (Georgetown), Camp Delta by Alexandra Tarabolletti (UDC), and Camp Theta by Jamie Setline (LoC).
The virtual experience included programming in three basic areas: Research basics and preparedness (online lab safety courses and activities, ethics, reading technical papers), professional etiquette and college readiness (resumes and person statements, communication tips), and chemistry related careers (chemists talking about their work and a panel discussion). There were assignments and activities associated with these. In addition, the program featured "Research Hikes" in which speakers talked about their individual research interests as well as their career paths and interactions with students and peers.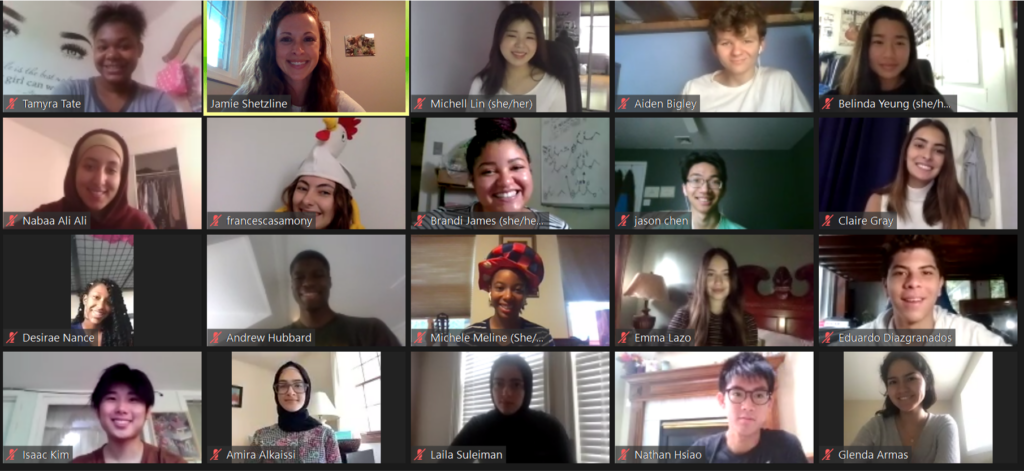 Camp Theta's participants included a total of 19 students from Ohio and Pennsylvania and Cabin Leaders were Brandi James (U. of Cincinnati), Michele Meline (U. Penn.), Claire Gray (Brown U.), and Francesca Samony (St. Joseph's U.) Activities included two outside speakers during fire side chats. One was an undergraduate student who was about to start graduate school, and had a bit of an unconventional path to a position in the Federal Government. Camp Theta also hosted an optional session called "Science at the Library", where a scientist from the Preservation, Research and Testing Division at the LoC spoke to students and sponsored a trivia session at their last camp meeting.
Camp Gamma hosted a total of nineteen students from Maryland and Virginia. Included were four of our SEED I students from 2019. The cabin leaders were Leilani Garcia (NJIT), Autumn Cook (UMBC), Dorian Brown (Salisbury) and John-Paul Akinbami (Morgan State). In addition to the national program, students in Camp Gamma had visits from two outside speakers during the weekly campfire meetings – Dr. Allison Winkels, an internist at Georgetown University Medical Center, and Dr. Jesse Sabatini, a chemist from US Army Futures Command. In both cases, the speakers shared not only their professional experiences, but also their paths from choosing undergraduate colleges and universities for their postgraduate studies, and the challenges and rewards along the way.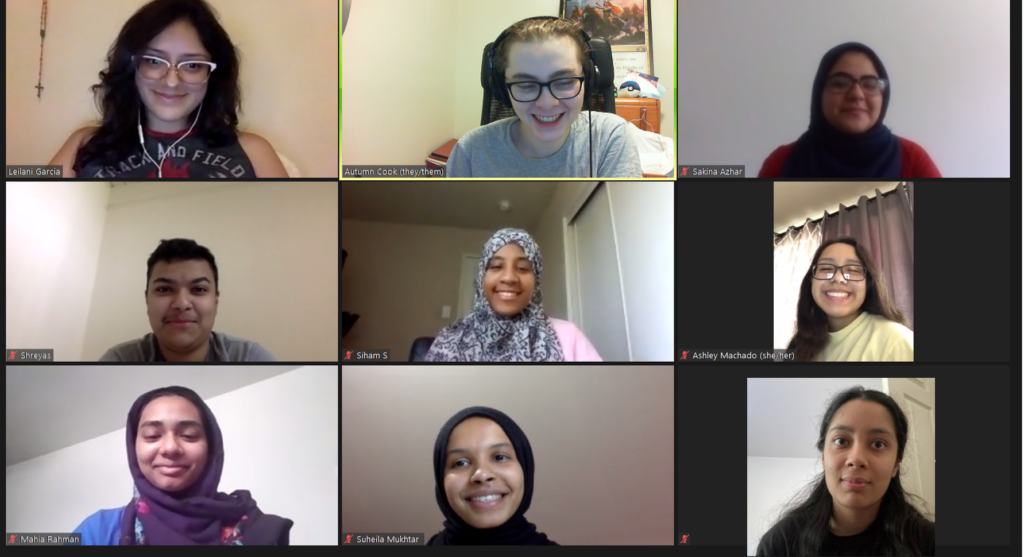 Carbon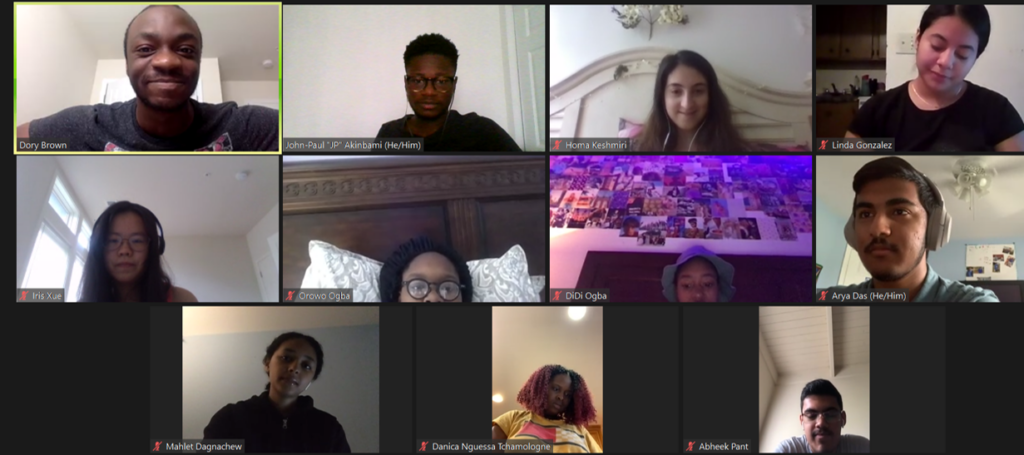 Boron
Camp Delta's cabins were host to a total of 21 students from Virginia and New Jersey. The Cabin Leaders hailed from Longwood U (Keira Naff), the DCPS K-12 community (Tasneen Abdus-Shakur), UDC (Yasheika Watson) and Rowan University (Emily Urbina). In addition to checking in with the students each week, and providing general guidance and tips for the week's topic, the camp included in activity in which students were guided through using the free program Biorender and asked to design a scientific graphic. Students picked general scientific concepts to illustrate (i.e. photosynthesis, graphite deposition from a pencil). After designing their graphic, each student shared their illustration with the group and explain the concept they picked. Students were engaged using Kahoot and STEM-themed trivia, socializing through PollEV polls, and relaxing while trying out some online origami and developing a Tik-Tok challenge.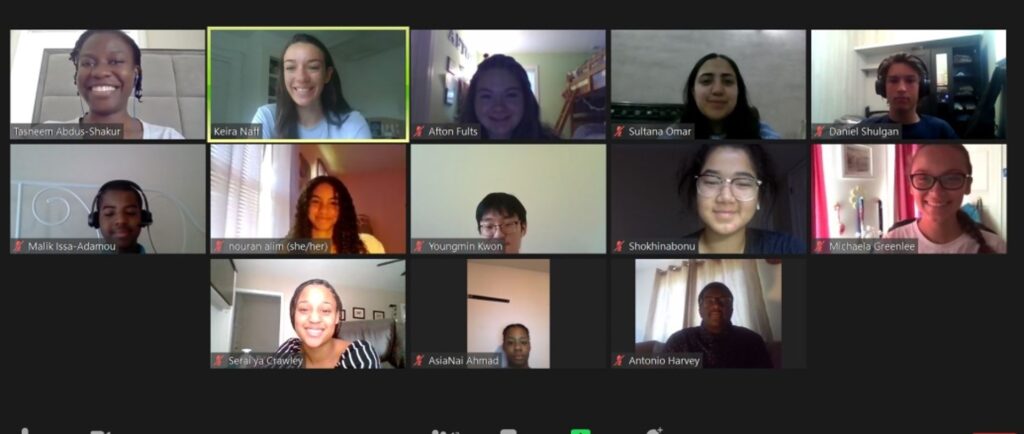 Nitrogen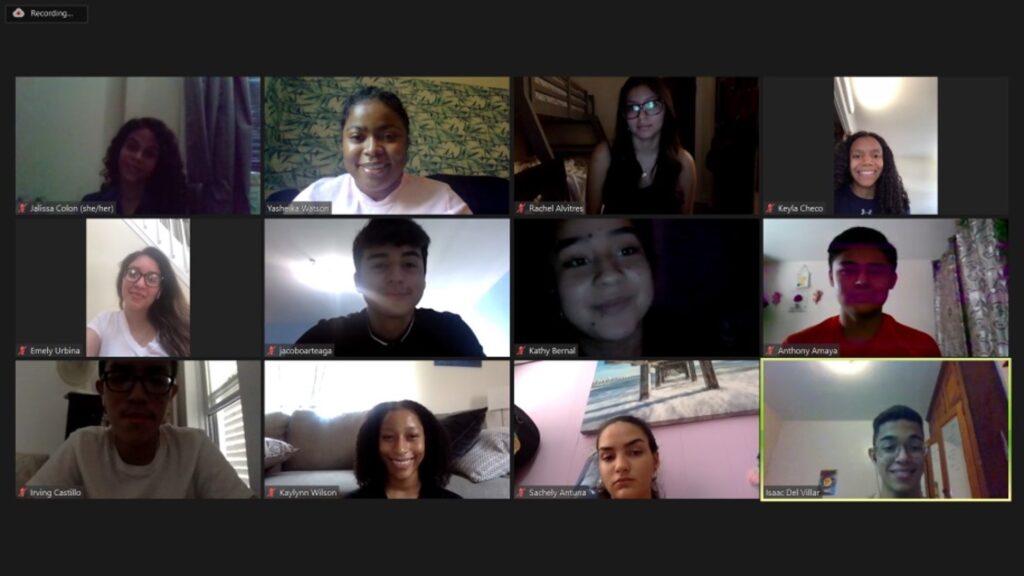 Oxygen
Feedback on the camp was generally positive and any glitches that resulted from the new program were dealt with in a timely manner. The most common comments were that the campers felt they learned a significant amount about research as well as college prep. There was also overwhelming satisfaction with the Cabin Leaders and the fact that they were very much engaged and willing to help. As SEED looks forward to next summer, there are plans to (at the least) incorporate some of the ideas and activities that worked well into the on-site research program for next year.