The February 24, 2021 CSW meeting featured presentation of the College Chemistry Achievement Awards to ten deserving students. The Awards are presented annually by the Chemical Society of Washington to outstanding seniors majoring in chemistry and biochemistry from each of the area colleges and universities. Each student received a certificate and Amazon Gift Card. The meeting was held virtually, so the student awardees were announced through a PowerPoint presentation showing their name, affiliation, and picture.
Read about the accomplishments of the students receiving awards: https://capitalchemist.org/college_achievement_awardees_feb_2021/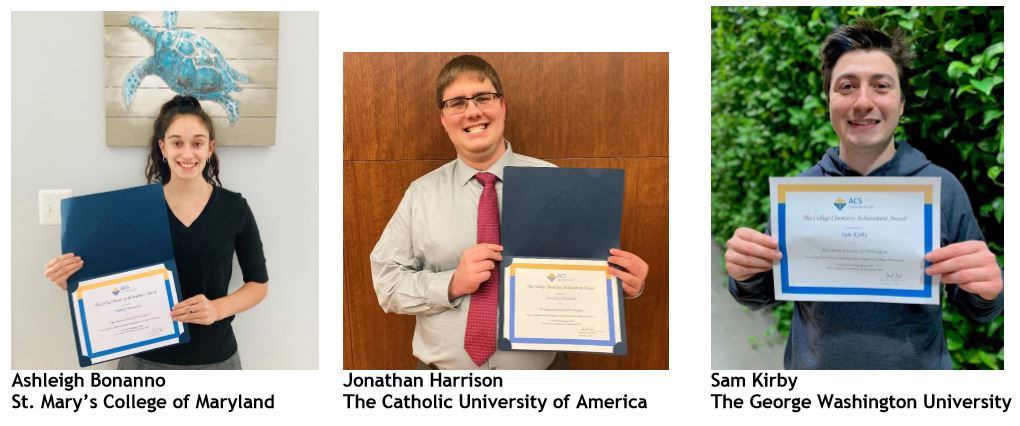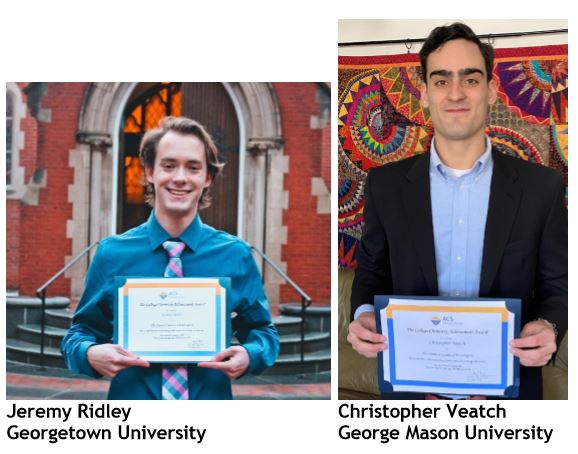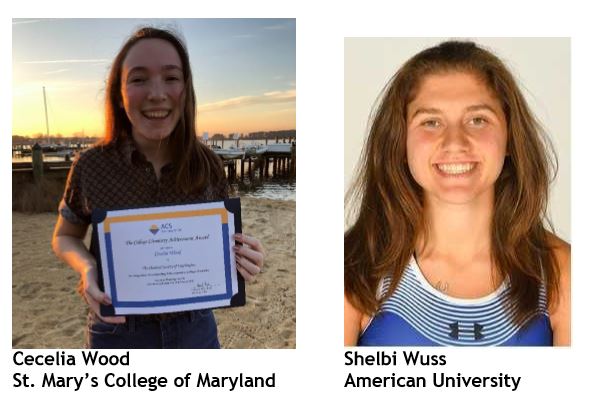 __________
The meeting included a presentation on "Lessons from screening 10,000 marine natural product extracts: new structure-function and stereochemical insights" by Carole Bewley. Dr. Bewley is a Senior Investigator and Chief of the Laboratory of Bioorganic Chemistry at the NIDDK, National Institutes of Health.
Abstract: Recent work in our group has focused on the discovery of natural products derived from marine invertebrate extracts and drug-resistant environmental bacteria having antimicrobial activity against bacterial and fungal pathogens including Mtb. Rigorous structural characterization of active molecules, and functional studies aimed at target identification using genomics, and biochemical and cellular assays has led to a number of new findings with interesting implications for natural product biosynthesis and biological activities with relevance to marine microbiomes.
A recording of this portion of the meeting may be viewed here:
https://american-chemical-society.zoom.com/rec/share/aYdDyGVpsihUYy02Bu1P09FSWsJgB-zU40ai6POix9TU8seODng2Y3rqE_h-WWNy.8Bxso2jUg-4Mng41