Schedule of Events:
5:00 – 5:30 p.m. Presentation of the 2021 College Chemistry Achievement Awards
5:30 – 6:30 p.m. Presentation by Dr. Jeanita Pritchett followed by Q&A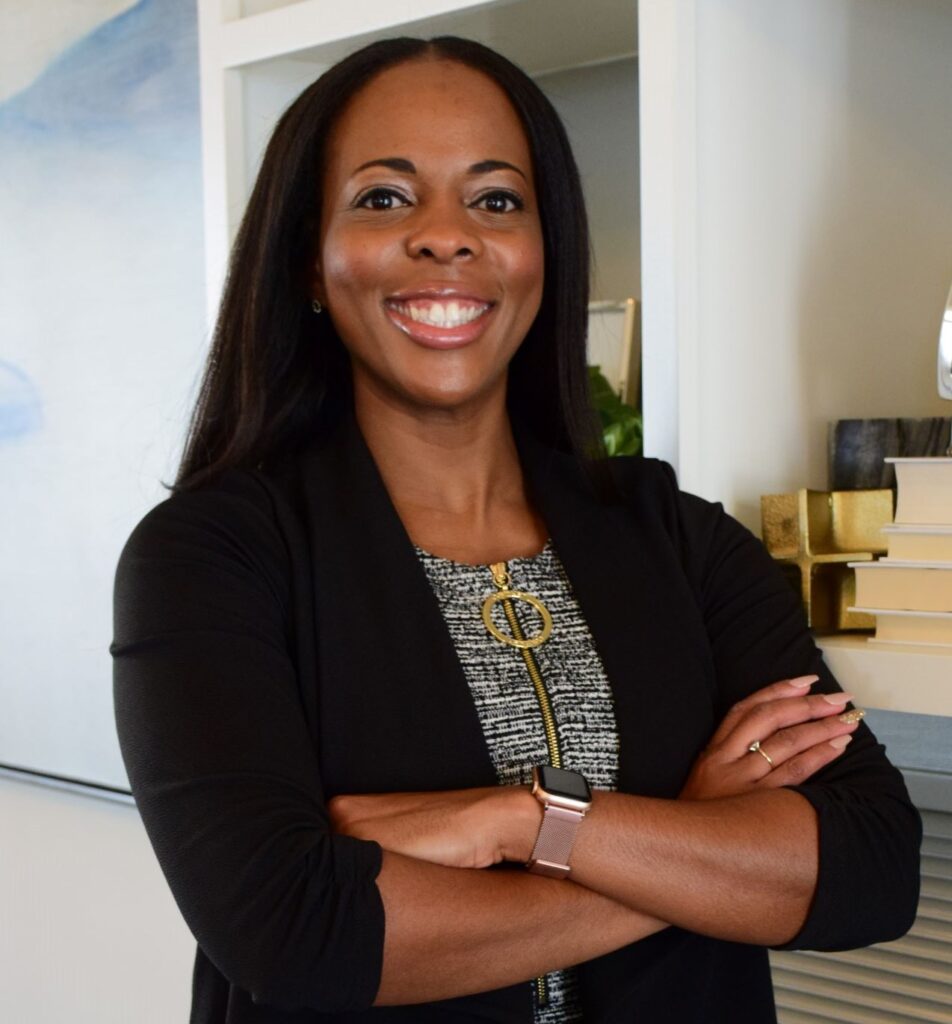 Jeanita S. Pritchett, Ph.D.
Leadership Coach| STEM Educator| Chemist| Speaker| DE&I Champion
Abstract:
This meeting features a presentation of the College Chemistry Achievement Awards and includes a presentation on "Balance Your R.E.A.C.T.I.O.N.: Strategies for Advancing Your Chemistry Career" by Dr. Jeanita Pritchett. Dr. Pritchett is a Senior Diversity, Equity, and Inclusion (DEI) Strategist at the National Institute for Standards and Technology (NIST) in the Office of Diversity, Equity, and Inclusion.
The College Chemistry Achievement Awards are presented annually by the Chemical Society of Washington to outstanding seniors majoring in chemistry and biochemistry from each of the area colleges and universities. The students receiving awards may be viewed here.
Speaker Biography:
Dr. Jeanita Pritchett is a Senior Diversity, Equity, and Inclusion (DEI) Strategist at the National Institute for Standards and Technology (NIST) in the Office of Diversity, Equity, and Inclusion. She began her tenure at NIST as a National Research Council Postdoctoral Fellow working on several forensics related projects. Her work at NIST has led to peer-reviewed publications in Analytical Chemistry, the Analyst, Journal of Analytical Toxicology, and NIST Special Publications. Dr. Pritchett has a deep-rooted passion for helping to build up the next generation of STEM professionals. She has served as a research mentor for the Summer Undergraduate Research Fellowship (SURF) program and the Montgomery College Internship Program at NIST. Furthermore, Dr. Pritchett created a career coaching program for postdocs to help them gain clarity about the next steps in their careers. During her spare time, she also does outreach and demos at local schools and churches. Additionally, Dr. Pritchett has worked as an Adjunct Lecturer at Montgomery College teaching General Chemistry since 2012 (overall teaching experience since 2005). She teaches by the philosophy, "Each one, teach one!" and strives to make her classroom a positive learning experience for students who often fear Chemistry.
Outside of her 9 to 5, Dr. Pritchett founded JSP Coaching and Consulting, LLC, a firm that provides leadership coaching resources for STEM professionals and organizations. Additionally, she founded STEAM Forward! Academy with a mission to encourage youth to pursue STEAM (STEM +Arts) subject with confidence, curiosity, enthusiasm, and a genuine sense of belonging. Further, she co-founded Facilitate 2 Motivate (F2M), LLC, a consulting firm focused on helping STEM professionals achieve success on their own terms. From inspiring youth, to empowering leaders, Dr. Pritchett strives to help others find their place in STEM.
Throughout her career, Dr. Pritchett has been the recipient of numerous awards and honors. Most recently, she received two group NIST DEI and Equal Employment Opportunity Awards for her work with outreach to promote academic affairs programs to underserved communities and her involvement in the NIST Women in STEM (WiSTEM) employee group. Additionally, Dr. Pritchett had the distinct honor of having her painting, See it. Believe it. BECOME IT!, featured on the cover of the prestigious research journal Analytical Chemistry. Dr. Pritchett obtained her B.S. in Professional Chemistry from Tennessee State University in 2005 and her Ph.D. at the University of Illinois at Chicago in 2011. Additionally, she obtained an Executive Certificate in Leadership Coaching from Georgetown University in 2019 and an Executive Certificate in Diversity and Inclusion from Cornell University in 2020.
Websites: www.jeanitapritchett.com ; www.steamforwardacademy.com ; www.facilitate2motivate.com
IG: @drjeanitapritchett; @steamforwardacademy
Twitter: @drjeanita
Tiktok: @drjeanita; @steamforwardacademy; @genchemwithdrj
Linkedin: Jeanita Pritchett, Ph.D.
Email: [email protected]