By: Lauren Ragle, President-Elect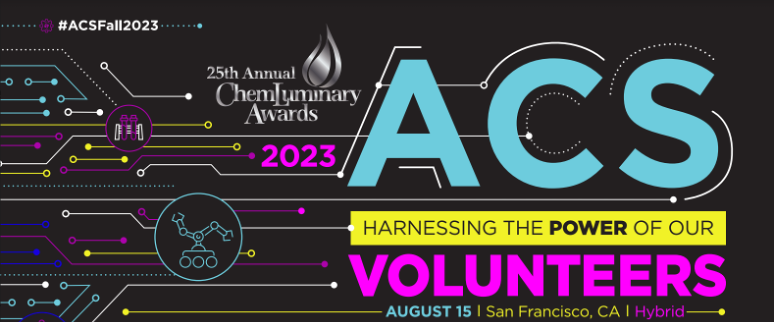 This was my first time experiencing the ChemLuminary Awards in person. I was honored to represent our local section, as we were up for two awards. The first award nomination was for Outstanding Local Section Programming Related to the Promotion of Ethics in Chemistry. The second award nomination was for Best Overall Local Section Minority Affairs Committee. We were selected as the winner for the ethics award! I was able to walk across the stage and accept on behalf of our section.
Our poster had lots of visitors who wanted to know a few things, so I thought I'd share some colloquial chuckles:
"Washington? State or DC?"
DC. We actually cover the central part of Maryland and 3 counties in northern Virginia as well.
"Society, not section?"
Well, we were established before we joined ACS (1884 vs. 1893). So, we had the President title and the Society name first.
"There's an HBCU week?"
Oh yes! Our CMA group is one of the most active committees and they did a great job highlighting HBCU alum and sharing their stories on social media.
Not only did we win a ChemLuminary for our ethics programming, but our Virginia section neighbors also brought home two ChemLuminaries! They won for Outstanding Local Section Younger Section Chemists Committee and Most Creative & Innovative Use of the CCEW Theme.
Our own Carissa Hunter was recognized as our section's outstanding member of the year. Each section was able to choose who they wanted to submit for recognition and there was no question in our mind that Carissa was one of our strongest members, always working to make everyone feel welcome and included. Congratulations Carissa!