CSW-Younger Chemists Committee organized the "You Be The Chemist" (YBTC) Arlington/Fairfax Challenge in collaboration with the Chemical Educational Foundation (CEF) and Marymount University's Biology Department. The Arlington/Fairfax Challenge was held at the Reinsch Library Auditorium, Marymount University on Saturday February 28, 2015. YBTC, one of the Chemical Educational Foundation's biggest programs, is an academic question-and-answer competition with a format similar to the National Spelling Bee.
The competition is designed to engage students (grades 5-8) in learning about important chemistry concepts, discoveries and the lab safety. Participants attended with their school educators and parents. Nine different schools including Glasgow Middle School, Kenmore Middle School, Williamsburg Middle School, Longfellow Middle School, Haycock Elementary School, Nysmith School, Spring Hill Elementary School, Edlin School and Stenwood Elementary School from Arlington and Fairfax counties send two students each for the challenge.

Dr. Deana Jabber, CSW-YCC co-chair, served as the primary organizer for the competition, welcomed the participants and the people in the audience. Dr. Joseph Houck served as the moderator. Dr. Fatima Sequeira, Dr. Faye Rubinson, and Dr. Deana Jaber served as judges. Dr. Eric Bubar, Marymount University's Physics professor, entertained the students with science demonstrations and activities.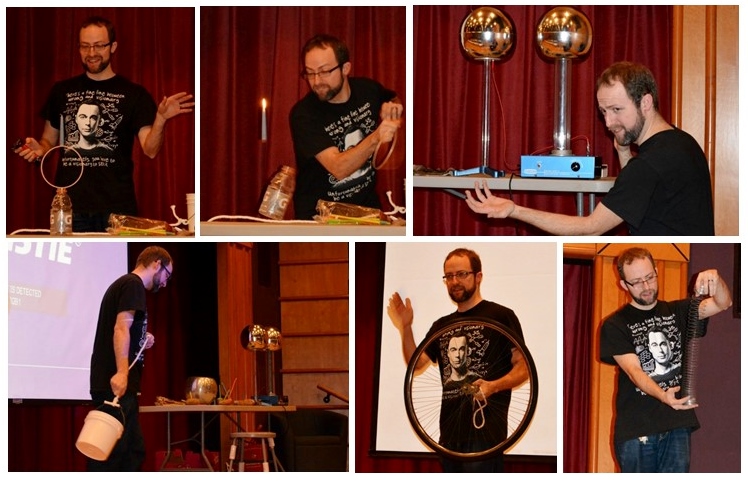 Aaditya Singh (Longfellow Middle School), Athilesh Thanigai (Edlin School), Wenbo Wu (Longfellow Middle School) and Shaan Bhandarkar (Nysmith School) won the first, second, third and fourth prizes respectively. The four winners advanced to state competition that will take place in Suffolk on April 25th, 2015. Each of the state winner along with a chaperone and educator from across the country will receive a free trip, to the national challenge that will be held on June 22, 2015 in Philadelphia.

For more information on the national program, go to www.chemed.org/ybtc/. CSW-YCC congratulate all the YBTC winners and student participants and wishes to extend thanks to all the volunteers including their educators and parents. The organizers would also like to acknowledge and thank the Dominion Foundation for their generous donation that made this event possible and a great success.