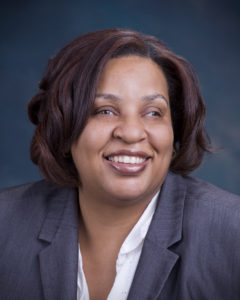 It is true that time flies when you're having fun. I'm taking this opportunity to say thank you to all the members who planned and participated in CSW events this year. It has been my pleasure working with you and making new friends. A special thank you to the Board for their service in managing CSW as well as those who agreed to be candidates for the 2019 election.
I'm grateful to the dinner meeting speakers who delivered great presentations. Interesting subjects included award presentations, diverse chemistry topics & diversity of chemistry, fuel cell technologies, reference materials for foods and dietary supplements, Saharan dust aerosols, and scientific integrity. We will be celebrating CSW's 125thanniversary as an ACS local section as well as honoring our 50-year and higher members at a special December luncheon.
CSW hosted a successful Career Day sponsored by the Younger Chemist Committee. Please join us for future career events in 2019 because CSW applied for and received a $3000 Local Section Innovative Project Grant (IPG) entitled, Chemists on the Horizon – Helping Chemistry Graduates Transition to Chemical Professionalsand a $1000 Corporation Associates Local Section and International Chapter Grant for a CSW Career Day. Thank you to all those involved in submitting proposals for the section.
A new event at CSW is the Science Café. I think it is going to be another successful program. We also re-instated the Women's Chemist Committee and the Environmental Improvement Committee. I appreciate the members' hard work on these programs, and I encourage other members to get involved with CSW in 2019.
CSW's outreach and educational programs are doing well. You may have time to commit to one outreach event a year, such as Chemists Celebrate Earth Day, Chemathon, National Chemistry Week, and school events. I participated in several this year and found them fun and rewarding. We are fortunate to be near ACS headquarters because CSW members also participated in the events they held, such as Chemistry Day at the Smithsonian National Air & Space Museum, during National Chemistry Week; the 2018 USA Science & Engineering Festival; and the 2018 UnidosUS Family Expo. Thanks again to all the volunteers who helped CSW connect with our communities. I look forward to meeting new volunteers in 2019 in my role as past president.
Finally, we celebrated the 50thanniversary for Project SEED. The national program launched a "50 Forward" campaign to move Project SEED forward for the next 50 years. CSW has a local Project SEED program and I contributed to the Noel Turner Memorial Fund this year to help keep our program strong. I implore you to do the same. Checks payable to the Noel Turner Fund can be sent to the CSW Local Section Office, 1155 Sixteenth Street, NW, Washington, DC 20036. Thank you to all the mentors and educators who recruit students for our Project SEED program.
I wish you and yours Happy Holidays and a Happy New Year.