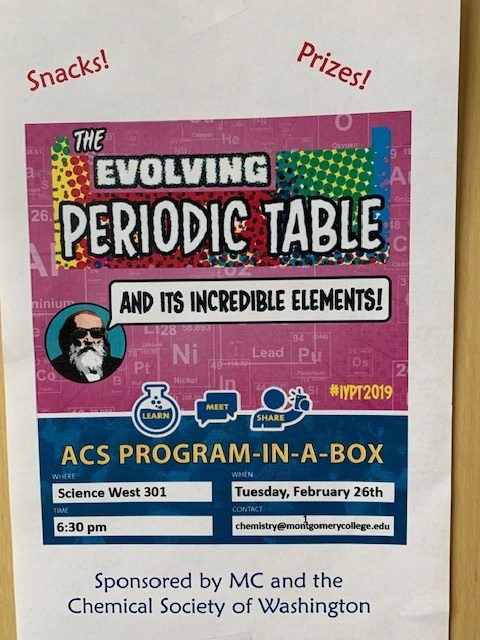 The American Chemical Society-"ACS in a Box/the Evolving Periodic Table" live video-streaming event was held on Feb. 26th at Montgomery College, Rockville. It was co-sponsored by the Chemical Society of Washington and MC Chemistry Department, Rockville campus. There were close to 50 students, faculty and staff.
This live global event gave the students and attendees a chance to listen and remotely interact with prominent scientists and learn about the historical and interesting evolution of the periodic table of the elements. Additionally, it touched upon the most recently developed heavier elements and an overview of the process by which these elements are discovered.
Additionally, the students had the unique opportunity to tweet and ask questions to the scientists via chat feature. There were raffles and prizes were given to the students.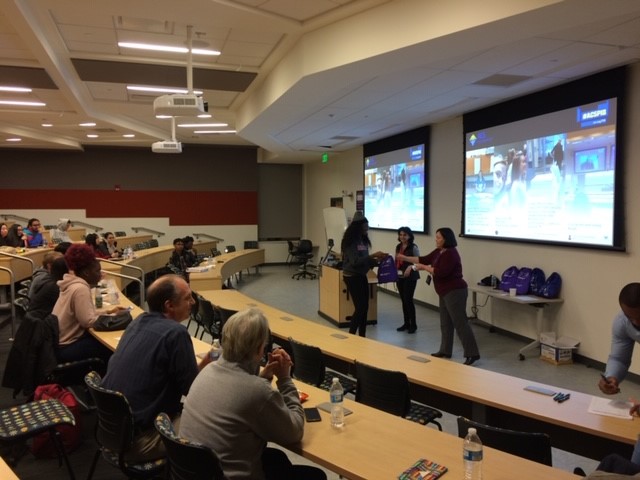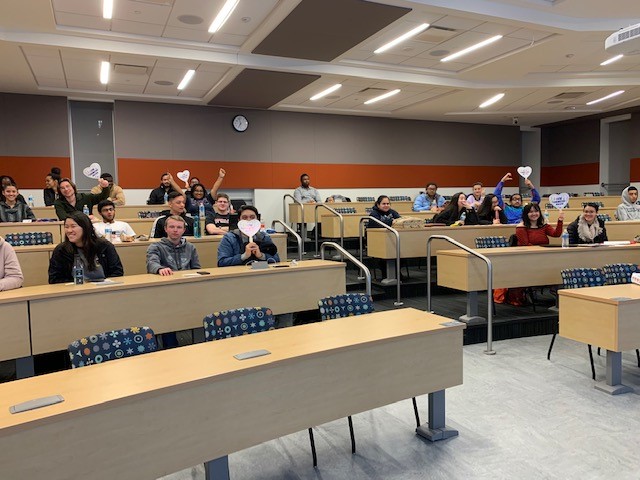 For questions, contact: [email protected]