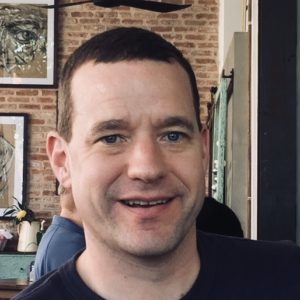 J. Carl Maxwell
Manager, Government Affairs
Office of External Affairs and Communication
American Chemical Society
"Complex Variables: Understanding Science Policy in Washington, DC"
Biography
Carl Maxwell is Manager of Government Affairs for the ACS Office of External Affairs and Communications. Prior to joining ACS, he was Senior Legislative Assistant to Representative Earl Bluemenaur (D-OR) and Jim Turner (D-TX). He also worked in the offices of Senator Bob Smith (R-NH) and Susan Collins (R-ME). A native of Austin, Texas, he lives in Maryland with his two sons and wife, and is a graduate of Bates College with a BA in Political Science.
Abstract
With the 2018 election complete and a split Congress swearing in on January 3, understanding the formation of science policy is newly relevant. This discussion will cover the 2018 election, issues facing the 116th Congress and the Administration, as well as the effects of divided governance. ACS works closely with a policy makers and the presentation will cover policy formation at the American Chemical Society, as well as avenues for engagement for members of the chemical science community.
Meeting Logistics
Date: Thursday, January 10, 2019
Time: 6:00 p.m. Check-in/Social Hour
6:30 p.m. Dinner
7:00 p.m. Presentation
Location: ACS Headquarters – Marvel Hall
1155 16th St., N.W., Washington, DC
Menu: Meal will be catered by Windows Catering Company and will feature Lebanese Grill (spit grilled chicken and lamb marinated in Mediterranean spices served with tahini sauce and roasted potato wedges). Vegetarian Option: Stuffed Artichoke Bottoms (artichokes stuffed with roasted garlic spinach and sun dried tomato on a bed of quinoa). Sides include Tabbouleh Salad (bulgar wheat tossed with fresh parsley, tomato, mint, green onion, fresh lemon juice and extra virgin olive oil), hummus and Pita platter. Dessert: Almond shortbread with coffee glaze. Assorted beverages will be provided.
Cost: $25 (Members and guests) / $13 (Students and High School Teachers)
RSVP by noon Tuesday, January 8, to csw@acs.org (preferred) or by phone (messages only: 202.659.2650). Please provide the names in your party when you RSVP, and if you wish to have the meat or vegetarian option. The public is invited to attend. You may attend the talk only, but reservations are appreciated. If you need any further information or would like to make a reservation, please contact the CSW office by email at csw@acs.org (preferred) or by voicemail at 202.659.2650.
Parking: Parking is available in nearby commercial parking garages. Please be aware that garage closing times vary. Parking is also available on the street after 6:30 pm, but be aware that most parking meters are in effect until 10:00 pm and may be limited to 2 hours. You should check the individual meters for details and payment methods as some are no longer coin-operated.
Metro: Blue/Orange/Silver Line: McPherson Square or Farragut West. Red Line: Farragut North