ACS and CSW hosted a career day April 20th at ACS Headquarters. This full day event was focused on chemists looking to transition in their careers, but was open and inclusive to all enthusiastic chemists looking to build new skills.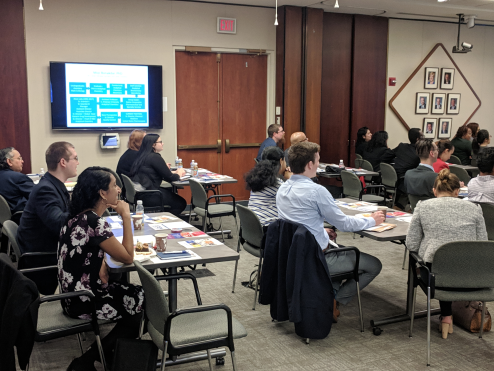 Thank you so much to our wonderful speakers who covered a variety of interesting and dynamic topics!
Moji Bonakdar, Ph.D. – Transitioning Careers within Industry
Allison Aldridge, Ph.D. – Finding Jobs & Working in Government
Sara Orski, Ph.D. – Getting Involved in Your Local Section, CSW
Bill Carroll, Ph.D. (and former ACS President!) – Creating a Dynamic Resume
Mark O'Brien – Using ACS Resources to Boost Your Career
Tom Halleran, MBA – Working at ACS
Roger Brown – Networking
ALSO THANK YOU TO ALL ACS CAREER CONSULTANTS WHO VOLUNTEERED FOR 1-ON-1 APPOINTMENTS!!!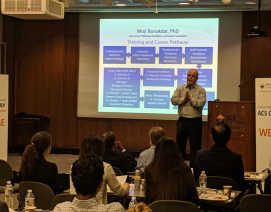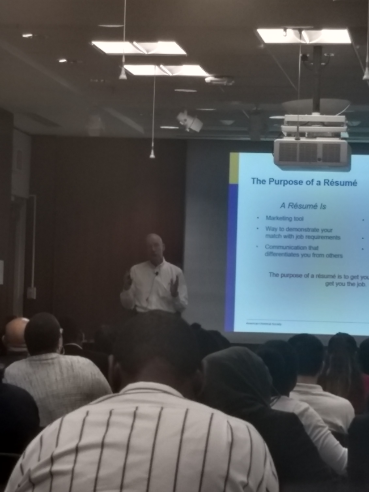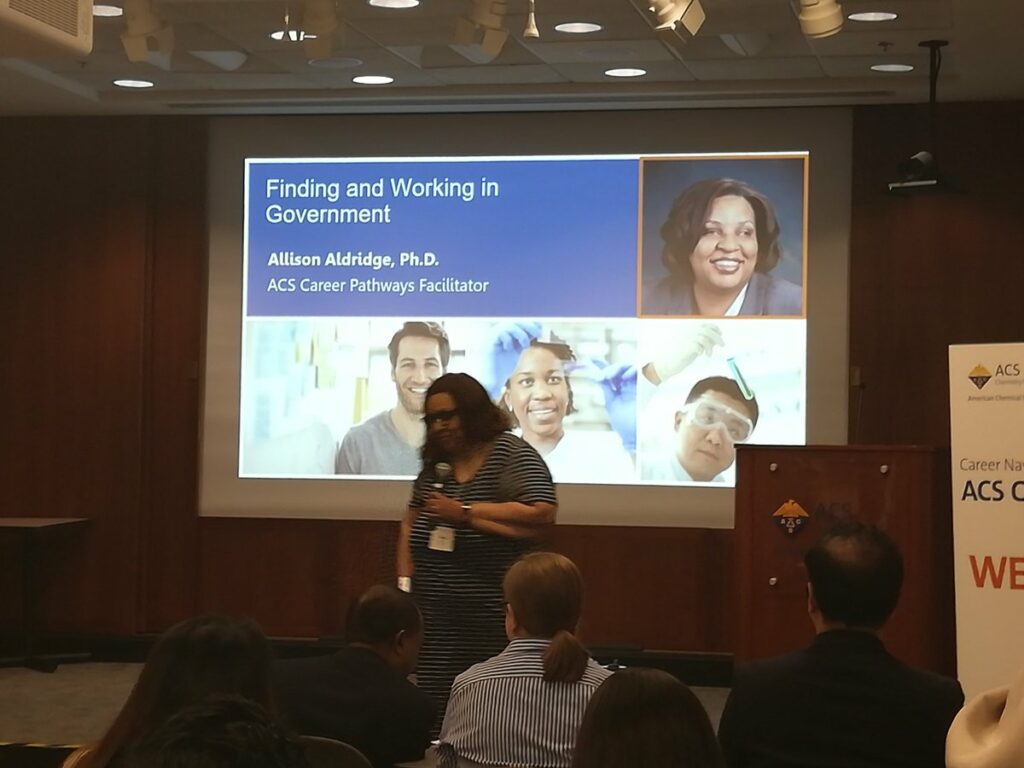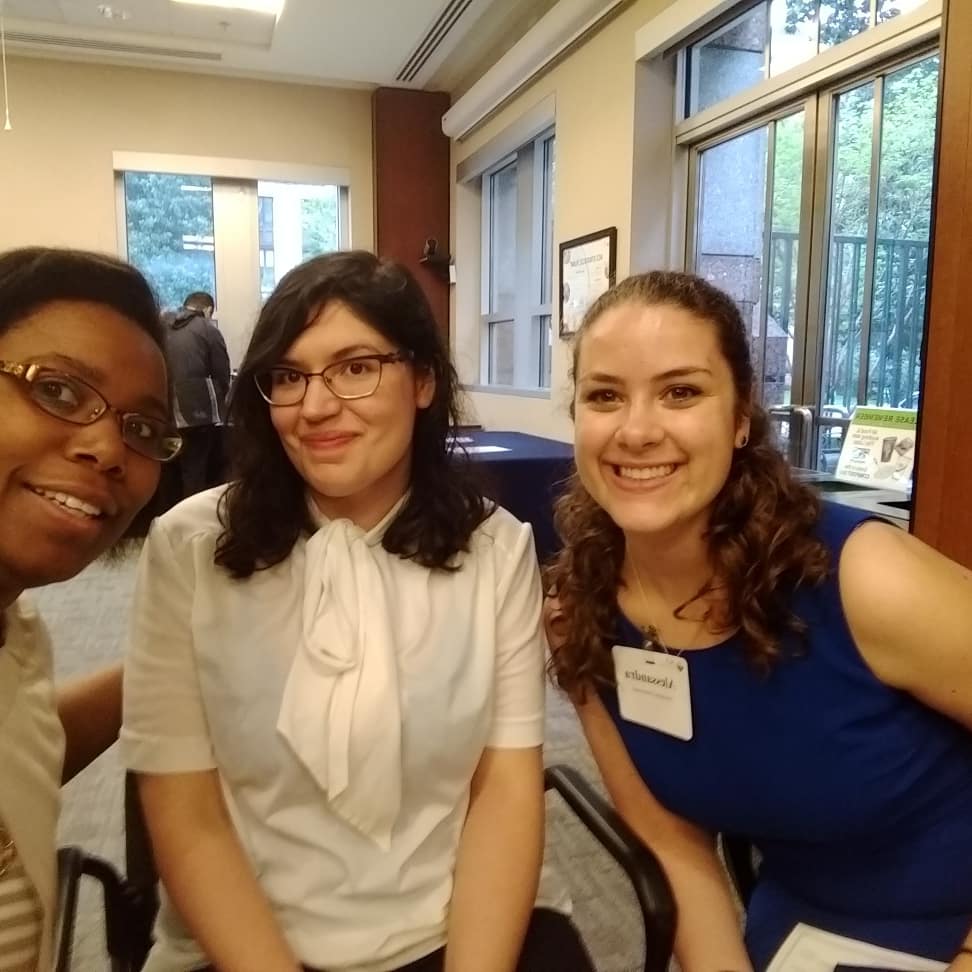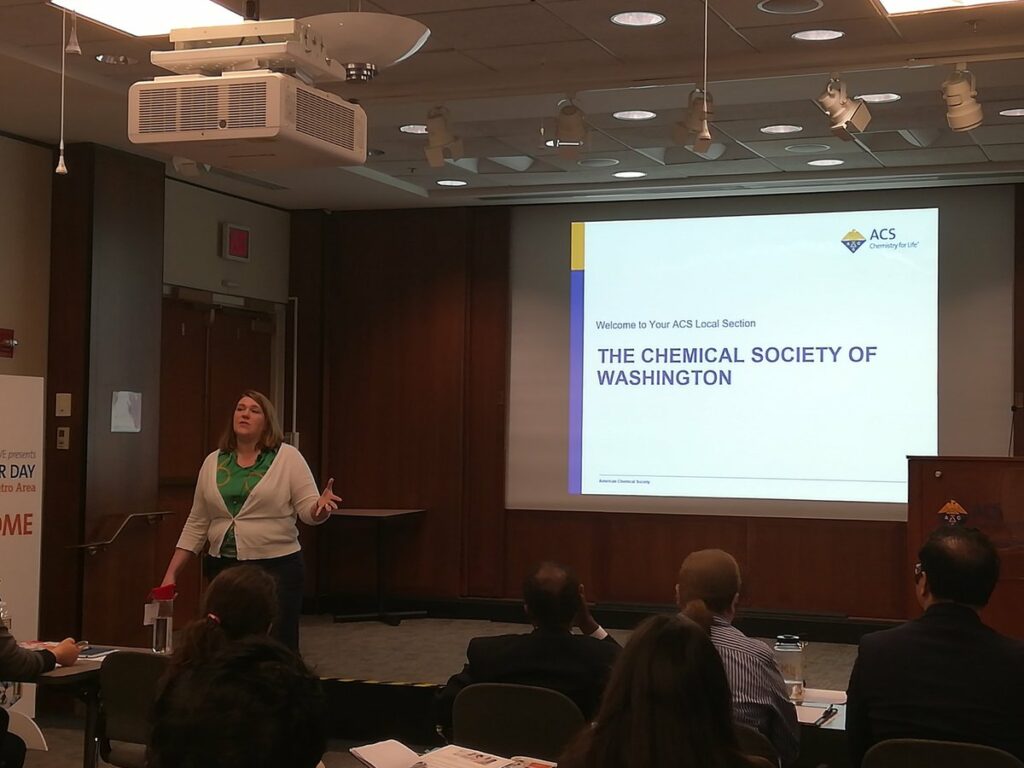 Thank you very much to ACS, who was responsible for organizing the meeting, providing lunch, drinks, and snacks. A special thanks goes to Tommie Parker, Kimberly Browne, Yvonne Dudley, Michelle Williams, and Robin Polk for organizing the meeting and working with CSW to ensure a successful event!