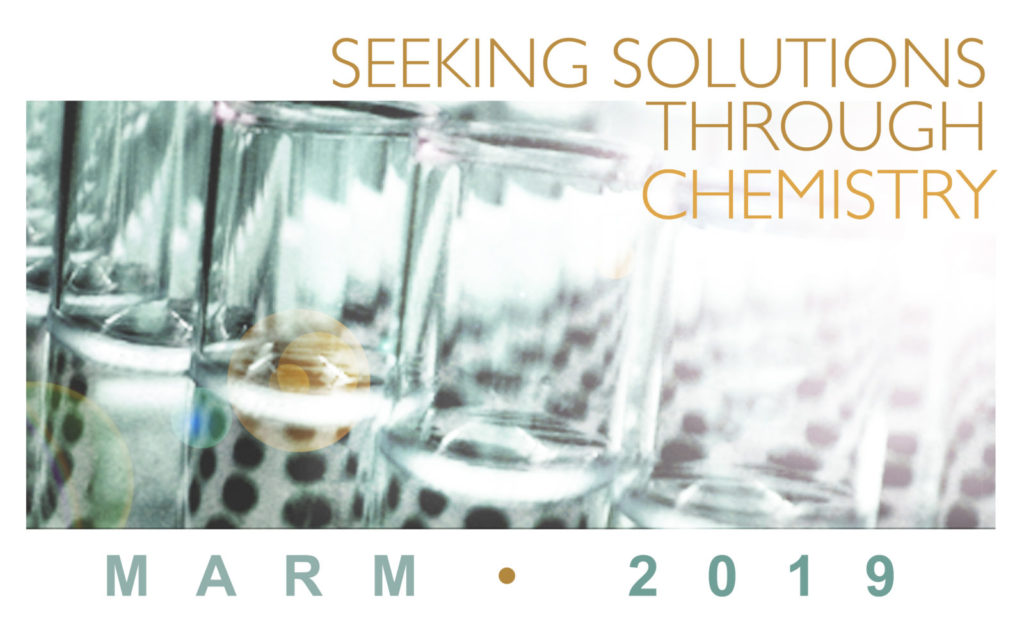 I am excited to highlight some of the amazing opportunities available at the 2019 American Chemical Society Middle Atlantic Regional Meeting. The 47th MARM will be held May 30 through June 1, 2019 in Baltimore, Maryland at the University of Maryland, Baltimore County. This year's theme is 'Seeking Solutions through Chemistry' and this meeting is the perfect chance for chemists, both established and aspiring, to connect with the chemistry community, jumpstart your research and teaching, find new career opportunities, and help mentor the next generation.
Have you made progress this year and are ready to let everyone know? Abstract submissions are open now through Monday, February 25th! There is a fantastic lineup of technical sessions on some of the most pressing topics in the world today including Atmospheric and Environmental Chemistry, the Opioid Crisis, Spectroscopy and Homeland Security, and more. Enjoy some great science with colleagues, hear from some of the sharpest minds in the field, and don't forget to take a break and visit the exhibit hall.
Are you an educator trying to bring your lecture into the 21st century? Embrace the future at MARM 2019. Highlights include a symposium on Digital Technologies in the Undergraduate Classroom where you can discover the cutting edge in integrating technology into the chemistry classroom. Join IONiC, an Interactive Online Network of Inorganic Chemists and learn how VIPEr, the Virtual Inorganic Pedagogical Electronic Resource, can help energize your teaching by participating in an IONiC/VIPEr workshop.
Just starting out or looking for a change? There are some great career programming available at MARM 2019 just waiting for you! Learn about potential career paths, take advantage of resume review sessions, attend panel discussions to get perspectives from employers and recent chemistry grads, and learn about the unique challenges facing international chemistry students and professionals. Undergraduates are especially encouraged to participate in the undergraduate poster session and gain valuable experience communicating science. And, of course, don't miss the 2019 Chemagination Competition where high school students from local ACS sections will compete in a contest designed to strengthen their creative, teamwork and public speaking skills.
No matter what you're looking for, MARM 2019 may have the solution you seek. I hope you'll join us May 30 through June 1in the beautiful city of Baltimore for the 2019 ACS Middle Atlantic Regional Meeting!
Please visit https://marmacs.org/ for registration and additional information.
Alan Anderson, CSW MARM Representative.