5:30 – 5:45 PM Presentation of the CSW Outreach Volunteer of the Year Award to LaKesha N. Perry
5:45 – 6:45 PM Presentation by Dr. Matthew Hartings followed by Q & A
View the recording of this event.

This will be a Zoom meeting. There is no charge to attend, but you must register in advance. Register Now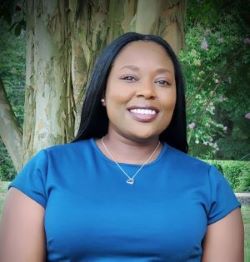 LaKesha N. Perry
CSW Outreach Volunteer of the Year
The Outreach Volunteer of the Year (VOTY) awards recognize the immeasurable efforts made by ACS local section and international chapter volunteers who conduct outreach and teach the public about chemistry. Each ACS local section and international chapter can recognize one individual annually for demonstrating extraordinary outreach volunteer service.
CSW recognizes LaKesha for her consistent and far-reaching outreach efforts and activities on behalf of CSW. These efforts include her leadership in launching CSW's Committee on Minority Affairs, as well as her leadership at the Pump-Chem Patch Festival and Mad Spooky Science events.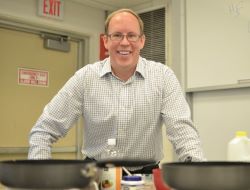 Dr. Matthew Hartings
Associate Professor of Chemistry
American University

"The chemistry we learn in the kitchen"
Biography
Matt Hartings is an associate professor of chemistry at American University. He did his PhD at Northwestern with Tom Meade and Mark Ratner followed by a postdoc at Caltech with Harry Gray. At AU his research has shifted from purely bioinorganic work to studies of polymer composite materials. The Hartings lab is currently exploring 3D printing as an enabling technique for producing chemically active objects. As you will hear tonight, Matt is also very interested in cooking chemistry. He teaches a class on this topic at AU and wrote a book, "Chemistry in your Kitchen" in 2016.
Abstract
Some of the most complex chemistry we perform does not happen in a laboratory but in the comfort of our own kitchens. From crafting a perfect caramel sauce to getting that roasted chicken just right, chemistry informs the way we cook and enjoy our food. My talk will detail some of the 'unusual' places I find inspiration for my chemistry and will highlight flavor chemistry with a special emphasis on making a good cocktail.