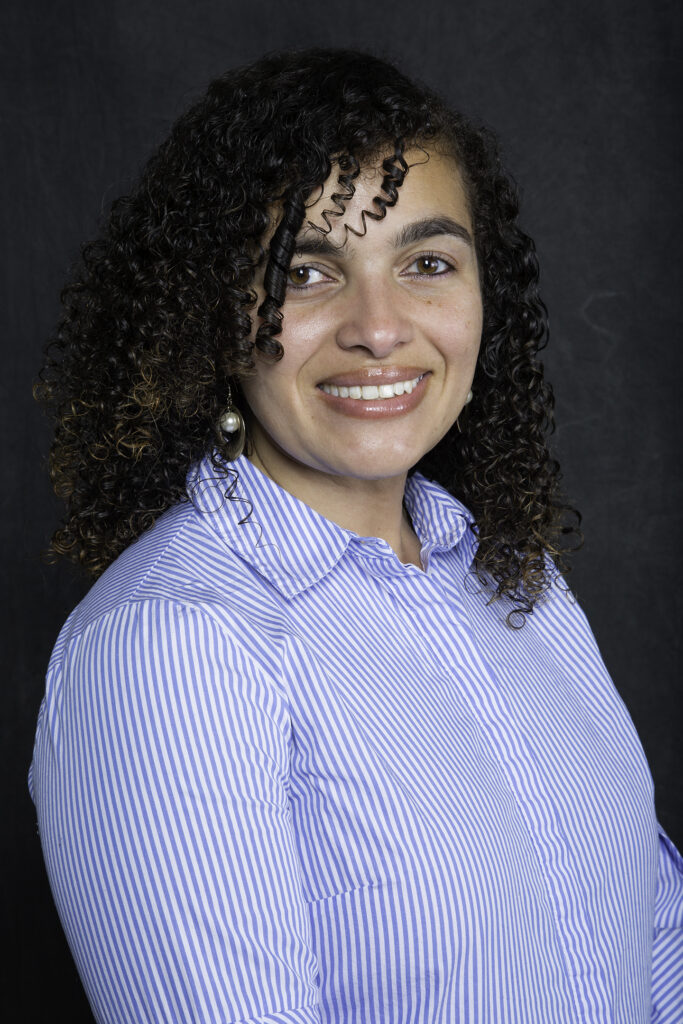 Dr. Brandi Toliver
Program Manager
Office of Workforce Development for Teachers and Scientists
U.S. Department of Energy
"Breaking up With Plastics"
The recording is now available. View here –
It requires a passcode to view: rBH1H+2+
———-
This will be a Zoom meeting. There is no charge to attend, but you must register in advance. Register Now:   https://american-chemical-society.zoom.com/meeting/register/tZcsce6uqDgrGNz-Y3vjjtRUo4iX7eW35ep9


Speaker Bio
Dr. Brandi Toliver (she/her/hers) serves as a Program Manager in the Office of Workforce Development for Teachers and Scientists at the U.S. Department of Energy. In this role, Dr. Toliver partners with the 17 DOE National Laboratories and host sites to coordinate research and professional development opportunities to prepare undergraduate and graduate students for careers in STEM and provide access to DOE resources for faculty members from institutions historically underrepresented in the research community. Prior to her appointment at the DOE, Dr. Toliver managed the Summer Undergraduate Research Fellowship (SURF) Program and the Professional Research Experience Program (PREP) at the National Institute of Standards and Technology (NIST). During her tenure at NIST, Dr. Toliver revamped the application submission process for the SURF Program which cultivated an increase in applicants from historically marginalized groups.
Raised in rural North Carolina with limited access to resources, Dr. Toliver strives to be a servant to her community. She has participated as an invited guest speaker and panelist for several professional organizations, government agencies, highs schools, and colleges/universities. Additionally, she has served as the president of the NIST Women in STEM (WiSTEM), chair of the Standards Employee Board Association (SEBA), an Equal Employment Opportunity (EEO) Collateral Duty Counselor, and is a member of Alpha Kappa Alpha Sorority, Inc. Recently, Dr. Toliver participated in the prestigious U.S. Embassy Science Fellowship in Thailand which she collaborated with the U.S. Embassy Bangkok and the Phuket Hotel Association to eliminate single-use plastics in local hotels/villas. It should be noted that her favorite title/accomplishment is being a mother to her beloved daughter.
Dr. Toliver lives by Nelson Mandela's quote "Education is the most powerful weapon which you can use to change the world." She holds a B.S. in chemistry from North Carolina State University, M.S. in chemistry from North Carolina Central University, and Ph.D. in Fiber and Polymer Science from North Carolina State University. Since the completion of her Ph.D., she completed coursework for the executive certificate in diversity coaching at Howard University and earned an executive certificate in Diversity and Inclusion from Cornell University.
Abstract
Plastic is everywhere: our homes, grocery stores, restaurants, and hotels. As a result of our large consumption, plastic pollution has created many environmental challenges. During my seminar, I will discuss my collaboration with the Phuket Hotel Association to reduce plastic consumption in the hospitality industry.