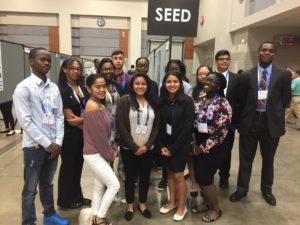 Project SEED 2017 was another success, with students performing research at University of Maryland – College Park, University of Maryland – Eastern Shore (UMD – ES), University of Maryland – Baltimore County, Georgetown University, George Washington University, and the Library of Congress. The 2017 SEED Fellows presented their research at the Sci-Mix poster session at the ACS National Meeting on August 21st along with others from across the nation. This marked the first time CSW Project SEED students presented their work at an ACS National Meeting. The Fellows were supported by family members, CSW volunteers, and chemistry teachers. The SEED coordinator for UMD – ES, Victoria Volkis, accompanied her fellows at the poster session as well. The posters of CSW and UMD – ES fellows were entered into the CSW poster competition, which was judged by Dr. Wesley Farrell, Dr. J. Faye Rubinson and Dr. Bradley Scates. The top three posters received an award. The winners were: Absatou Njie – first place, Maria Rojas – second place, and Cylah Bailey – honorable mention.
The SEED program is financially supported by the National program and our local section. Please contribute to the Noel Turner Fund to help sustain our local section program. Checks payable to the Noel Turner Fund can be sent to the CSW Local Section Office at 1155 Sixteenth Street NW, O-218, Washington, DC 20036.
The search for mentors for Project SEED 2018 is now underway. If you would like to host a student in your group, please contact us by email at csw@acs.org. We look forward to another summer of research with our talented local high school chemists.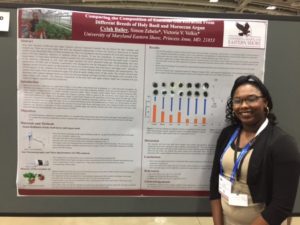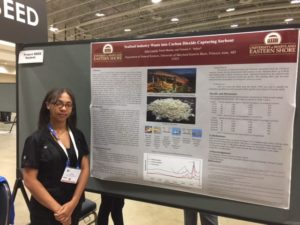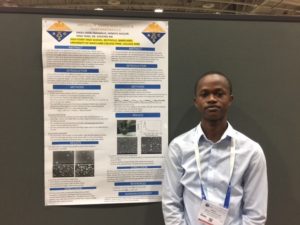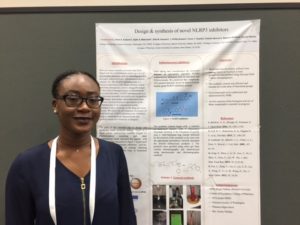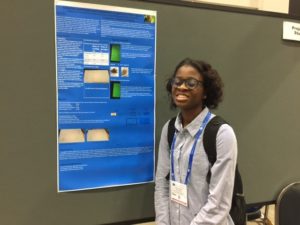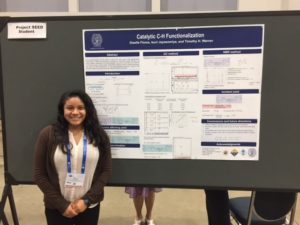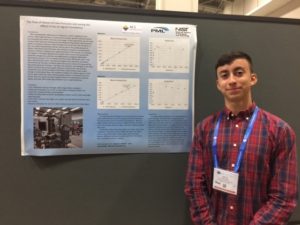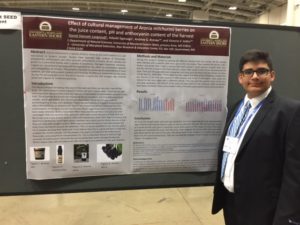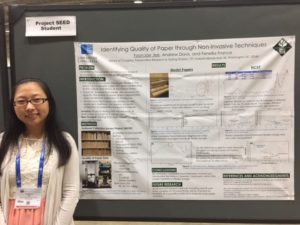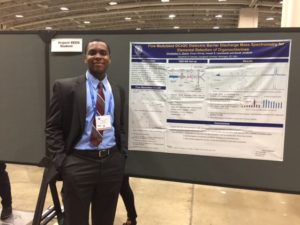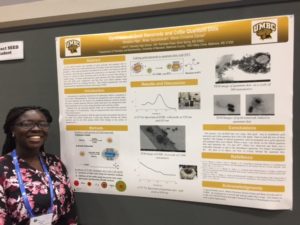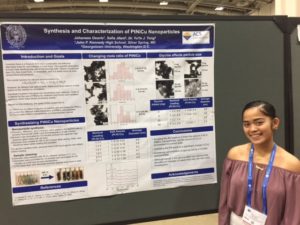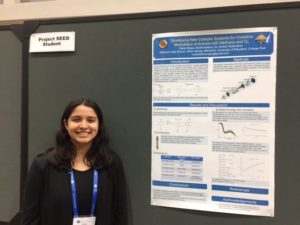 Photo credit: All photos provided by Allison Aldridge.