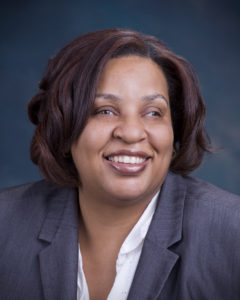 Happy New Year and best wishes for 2018. I'm excited and proud to serve the Chemical Society of Washington (CSW) along with the Board of Managers. My candidacy was based upon my following CASE and we are planning events for 2018:
• Champion chemistry's role in natural resource conservation and environmental stewardship
• Advocate for 21st Century Chemistry Careers in the U.S.
• Sponsor member benefit programs on developing successful grants, postdoc career transition, intellectual property protection and entrepreneurship
• Engage and encourage greater student, industry and government chemist participation
CSW has a robust outreach program that organizes events in our community throughout the year. I am always amazed by the brilliance of children while performing chemistry experiments. I am happy to share that CSW received funding for the Local Section Innovative Project Grant (IPG) proposal, entitled "Kids and Chemistry Demonstration Day: Advancing Chemistry Appreciation Using Chemical Demonstrations."
I am thankful for the dedicated CSW volunteers. I hope to meet members that have yet to participate in CSW events. I invite you to join us and build new relationships, engage chemistry teachers and help spread the joy of chemistry. Life can be very busy and hectic, so I ask every member to commit to volunteering for one event in 2018. CSW offers programs for Project SEED, Chemistry Olympiad, Chemathon, National Chemistry Week, Earth Day and dinner meetings.
If you are planning a science-based event where volunteers from CSW might be able to help, please send an e-mail to [email protected] with the subject line "Request for Volunteers". Feel free to reach out to me at the same email with the subject line "Message for Allison." I look forward to hearing from you.
For more information on CSW events, stay connected with CSW by visiting our new website, www.capitalchemist.org and follow us on social media through Facebook (www.facebook.com/ACSCSW), LinkedIn (www.linkedin.com/company/chemical-society-of-washington) and Twitter (@ACS_CSW and @CapitalChemist).
Photo courtesy of Allison Aldridge