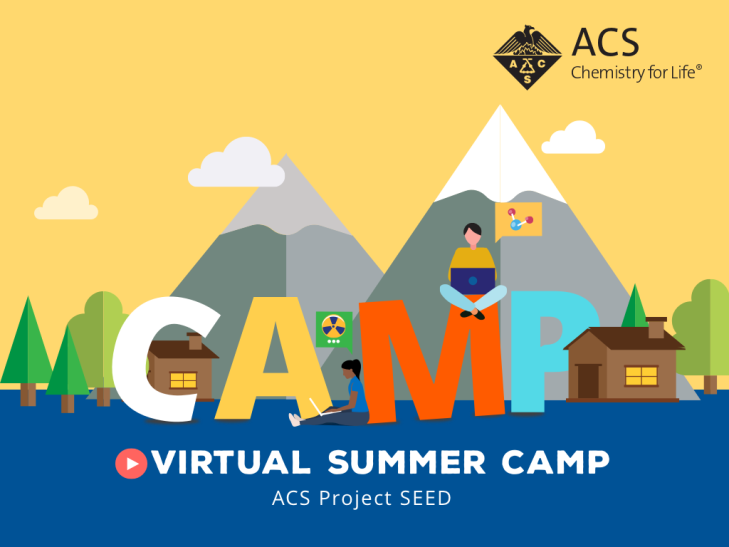 Due to the Covid-19 pandemic, it was necessary for Project SEED to cancel in-person research for summer 2020, but that did not mean that students were left without a wonderful SEED program. A total of 291 students from across the country completed the first ever Project SEED Virtual Summer Camp (VSC), which took place from July 1 to July 31.
SEED Fellows (high school students coming from qualifying families) were organized into cabins of 8 to 10, with two undergraduate students serving as Cabin Leaders. There were then 1 to 4 cabins organized into Campsites, run by Project SEED volunteers, both veterans and newcomers. The students met at least twice per week in their cabins and once per week as a campsite. CSW staffed three campsites: Camp Gamma was headed by Wes Farrell (USNA) and Faye Rubinson (Georgetown), Camp Delta by Alexandra Tarabolletti (UDC), and Camp Theta by Jamie Shetzline (LoC).
The virtual experience included programming in three basic areas: Research basics and preparedness (online lab safety courses and activities, ethics, reading technical papers), professional etiquette and college readiness (resumes and person statements, communication tips), and chemistry related careers (chemists talking about their work and a panel discussion). There were assignments and activities associated with these. In addition, the program featured "Research Hikes" in which speakers talked about their individual research interests as well as their career paths and interactions with students and peers.
(More details to come in our October edition!)