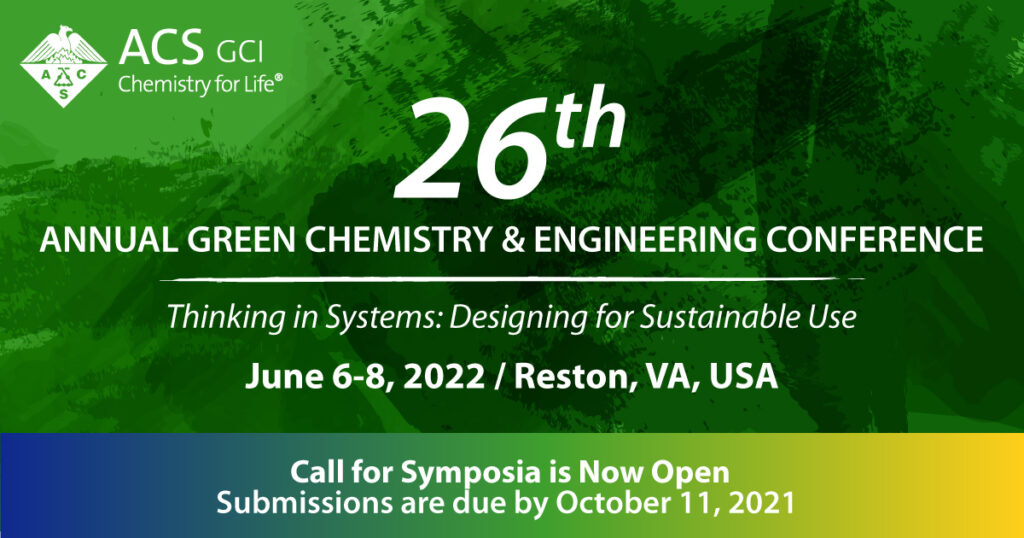 The ACS Green Chemistry Institute® and 26th Annual Green Chemistry & Engineering Conference Advisory Committee invite your proposals for outstanding, innovative and diverse technical sessions covering the breath of sustainable and green chemistry and engineering.
Consider crafting a session around the theme, "Thinking in Systems: Designing for Sustainable Use," and submit your proposal by October 11, 2021. For more information and guidance on how to submit a proposal, visit the following link.
GC&E will be held in-person in Reston, Virginia, June 6-8, 2022.