Please join the Chemical Society of Washington (CSW) on January 26, 2022, 12:00 – 1:00pm ET for a virtual meeting on the topic of "Balancing a Chemistry-Related Career and Caretaking: Two Full Time Jobs." This one-hour panel discussion, co-sponsored by the Women Chemists Committee (WCC), aims to cover perspectives from academia, government, and industry, as well as different stages of the caretaking (young children, teens, adult children/grandchildren, eldercare).
Each panelist will talk about their own path toward balancing caretaking and career, share any mentoring/support/resources that helped them, and then there will be an interactive Q&A/discussion for the remainder of the hour.
The panel discussion will be co-chaired by 2021 CSW President, Jennifer Tanir, and 2022 CSW President, LaKesha Perry.
Please visit the Capital Chemist website (https://capitalchemist.org/) for updates and speaker bios as they become available.
This is a Zoom meeting. There is no cost to attend, but you must register.
REGISTER NOW
This event is over. You may view the recording.
Panelists: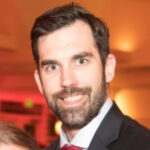 Wesley Farrell, PhD, Assistant Professor, United States Naval Academy

Wes Farrell is originally from Cape May, NJ. He earned a BS with Honors from Wake Forest University and a PhD in Organometallic Chemistry from the University of Maryland. He worked as a postdoctoral researcher at the National Institute of Standards and Technology in the polymer division, before beginning as an assistant professor of Chemistry at the United States Naval Academy in 2018. Wes runs a research lab focusing on early transition metal catalysis and polymer synthesis, and teaches within the chemistry major. He has been a member of CSW since 2014, where he has served as a manager, treasurer, and currently councilor. He has also continued to be involved in Project SEED. Wes and his wife (an attorney) have a 1 year old son, and two 10 year old dogs.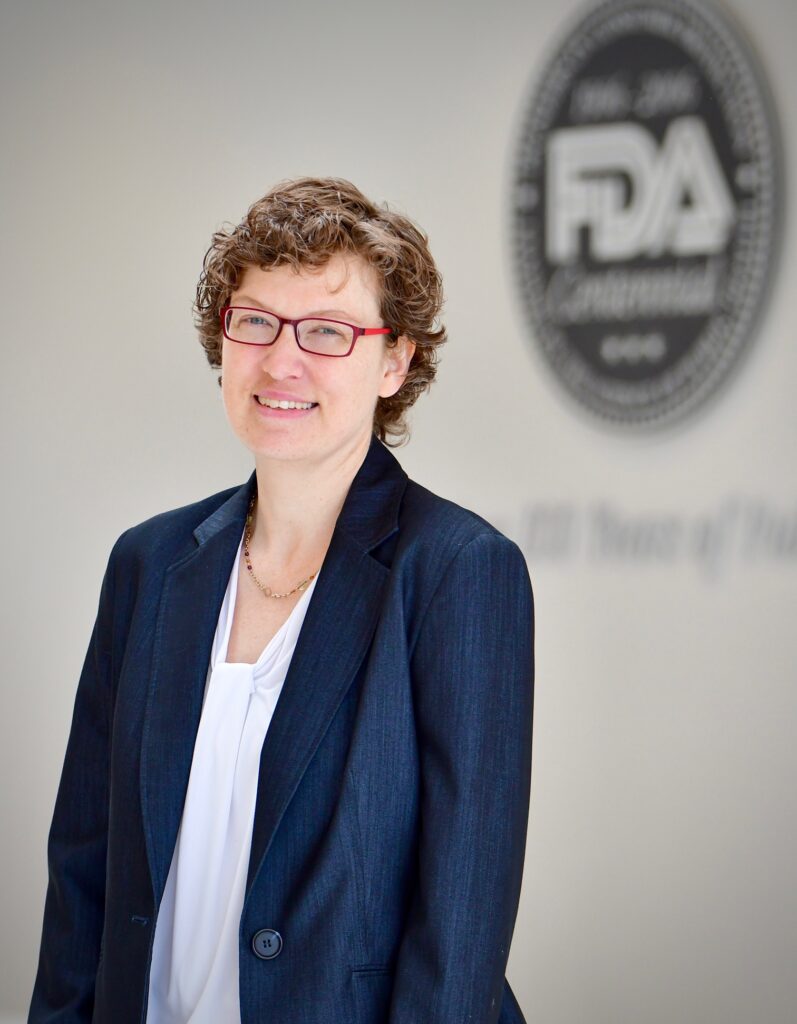 Kathryn (Kate) Hughes, PhD, Supervisory Team Lead for the Planning and Evaluation Team in the FDA Office of Global Policy and Strategy (OGPS)
Kate Hughes is the Supervisory Team Lead for the Planning and Evaluation Team in the FDA Office of Global Policy and Strategy (OGPS). She is an analytical chemist by training, having received her Ph.D. from the University of Michigan-Ann Arbor. Immediately upon leaving graduate school, Kate changed her focus from lab-based research to science policy. She has held positions at the American Chemical Society and the U.S. National Academies of Sciences, Engineering, and Medicine. She is also a married mom to two kids under the age of 10.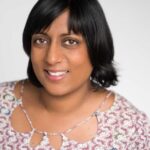 Kavitha Ness, MBA, Strategic Advisor and Founder of The Doyenne

Kavitha Ness is a creative problem solver and C-Suite executive with a passion for translating ideas and vision into results. A change maker who has helped organizations grapple with transition and open up their companies to transformation. This requires not only being adept at driving revenue growth and brand value by turning novel ideas into impactful messages and stories; but also understanding that data has the potential to be an organization's most valuable resource. Kavitha's career as a creative and analytical Executive has involved executing successful sales and marketing strategies for startups, nonprofits and multi-billion-dollar companies. More recently, she has built a boutique consulting practice and provides business empowerment tools including marketing, business development and sales strategy and operations services to startup companies and nonprofit organizations. She has also launched a lifestyle brand focused on celebrating women in midlife. Kavitha earned her Chemical Engineering degree from Cornell University, and her MBA from NYU Stern. In her free time, Kavitha enjoys dancing with her family in the kitchen, hiking, and trying (but usually failing) at diy projects.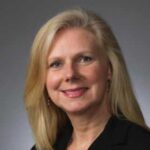 Pamela Spencer, PhD, Senior Vice President of Regulatory, Product Stewardship & Quality at ANGUS Chemical Company

Pamela "Pam" Spencer is the Senior Vice President of Regulatory, Product Stewardship & Quality at ANGUS Chemical Company, in Chicago, IL. She also serves as the companies Sustainability Coordinator. Prior to joining ANGUS, she worked for the Dow Chemical Company for 30 years, retiring as the Scientific Director of Dow's Toxicology Environmental Research & Consulting function. Dr. Spencer is an advocate at every level, working to promote the concepts of safer product design with regulatory agencies, industry, academia and nongovernmental organizations particularly as it relates to the application of New Approach Methods (NAMs). Dr. Spencer was a member of the Board of Directors for Center for Alternative Test Methods, Johns Hopkins School of Public Health and served on the Executive Council for the Society of Toxicology In Vitro and Alternative Methods Specialty Sections. She is currently a member of the Executive Council, Board of Trustees for the Health and Environmental Sciences Institute, the Emerging Issues Committee of Michigan State University Center for Research on Ingredient Safety, Board of Directors for the Center for Contemporary Science, President of the Association for the Advancement of Alternatives Assessment and President for Sustainable Chemicals through Contemporary Toxicology Specialty Section. Her research interests have focused on the protection of human health as it relates to solvent neurotoxicity, rapid carcinogen screening models and more recently on evaluation and application of predictive toxicology screening approaches to inform early screening safety assessments in new product development/reformulation and substitution of chemicals of high concern. She received her doctorate from the Department of Toxicology, School of Public Health, University of Michigan and her Master of Science in Biology from Central Michigan University.